TVXQ (27 U-Know Yunho, 25 Max Changmin) and Rain will be taking on each other in the first big match in the music industry in 2014.
Rain and TVXQ are both scheduled for comebacks in the beginning of January next year. The first to open the doors is Rain.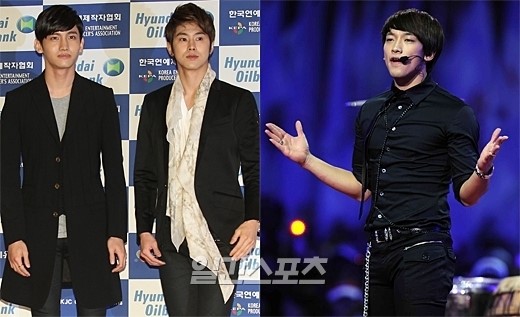 In line with TVXQ's 10th debut anniversary on December 26, they will be releasing their official 7th album in the beginning of January next year. The album this time around will have about 10 songs, and will be TVXQ's comeback work after their 6th official album in September in 2012. A staff said, "TVXQ will be the first to make a comeback in 2014 amongst SM artistes. Although the official comeback date has not been confirmed, it is known that the comeback will be in the beginning of January. The production of this album has been steadily progressing from some time ago. The album is in the midst of putting up the finishing touches." This album will see all the SM representative composers mobilized. TVXQ has already recorded 20 songs and the view is that there is a possibility that a second album may be released after the songs are picked. TVXQ was the first foreign artiste to have a concert at the Japanese Yokohama Nissan Stadium with approximately 144,000 audience members.
A music industry personnel said, "From the beginning of January, after Rain and TVXQ have fought it out with their albums, SNSD, A-Pink, Girl's Day, Dal Shabet etc willbe making their comebacks one after another. If an album is released in January, the cumulative sales will be high and it will be advantageous for the year-end award ceremonies."
CR: news.naver.com
trans: by mug_ping