[STARCAST] "TVXQ! train, here~we~go"…TVXQ!, 10th anniversary train journey!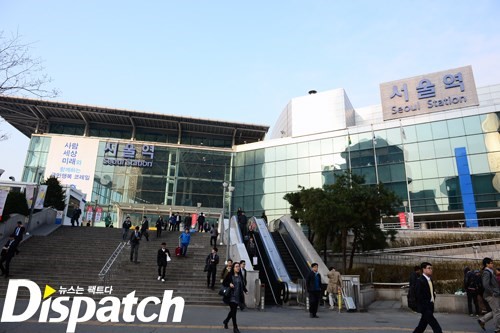 At 9am, March 24th. The place in front of Seoul Station is quiet. We can finally take some breath after the busy rush hour is over.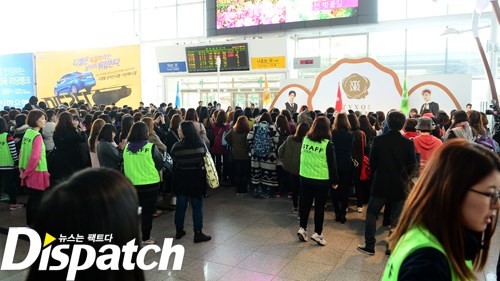 But, the atmosphere inside Seoul Station is a little different. It is in front of the waiting room on 3rd floor. It is like as if we are watching people coming back to Seoul after thanksgiving. There are also various nationalities. Korea, Japan, China, Thailand. There are even people from Singapore all gathered here.
Are they going on a train journey as a group or something?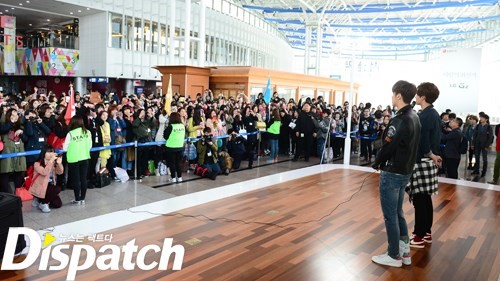 All this about 200 people are only staring at one place. Their eyes were pointed towards the stage that was set up in the middle of the waiting room. We can see familiar backs. Two men with tall heights were standing on the stage.
Everyone! You guys missed us, right?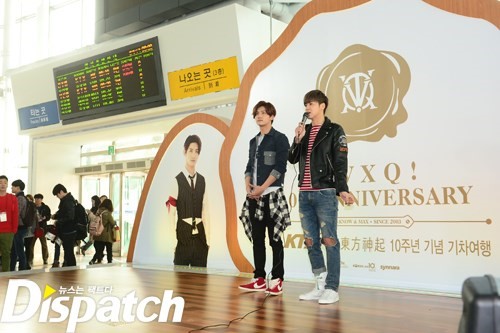 Yes, the main figure on this day is the original Korean wave king. 10th anniversary since the debut as of this year, they have made time to go on a train journey with the fans. Before officially departing, they go up on the stage and say hi.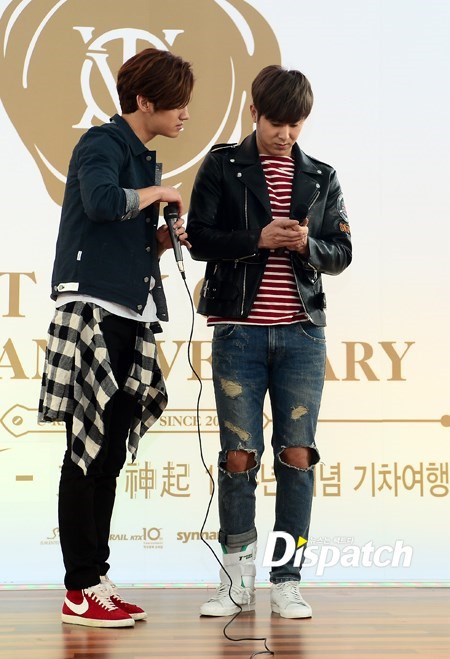 "I ride a train in such a long time. Dear fans, thank you for joining us." (U-Know)
"I was worried about the weather, but it is good that we are leaving together when it is so warm." (MAX)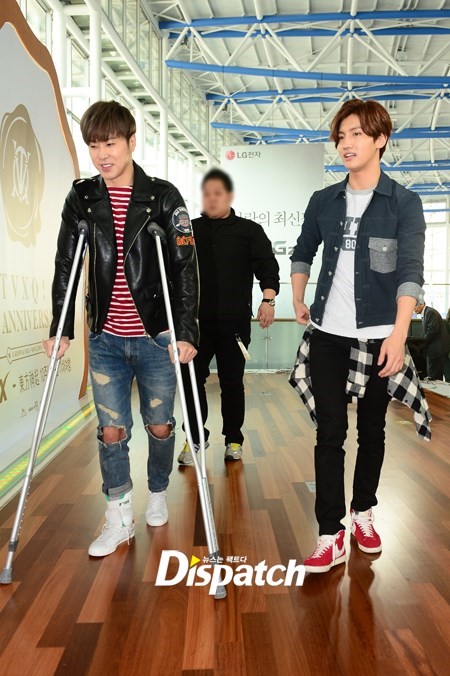 Now, it is time to go~. But something about U-Know looks not right. It is said that he slightly injured his ankle when practicing the dance not long ago. However, he still volunteered to go on a trip to keep the promise with the fans. The footsteps are heavy but the mind is light.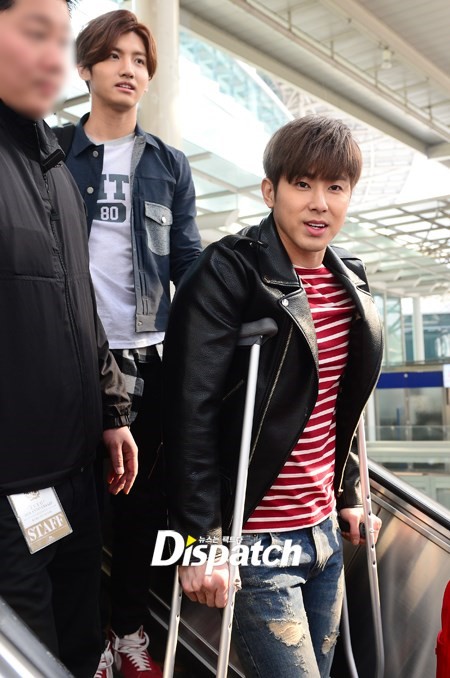 "Here~we~go"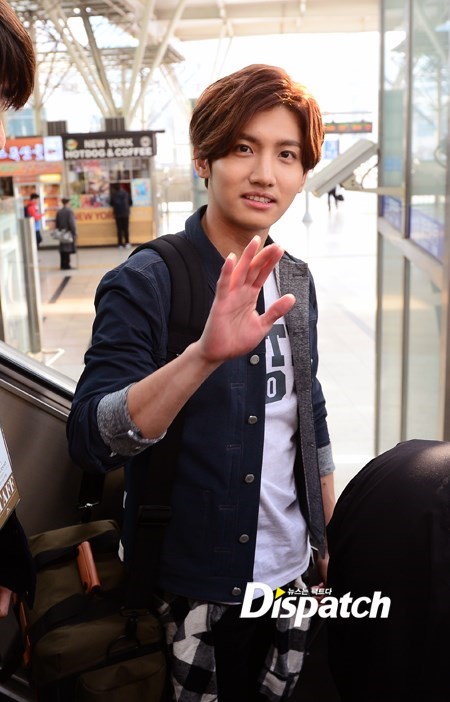 "We will make it back safely!"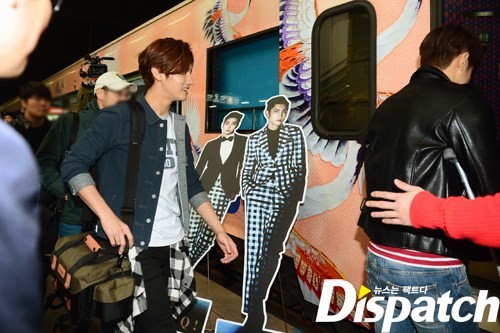 "It really is the TVXQ Train!"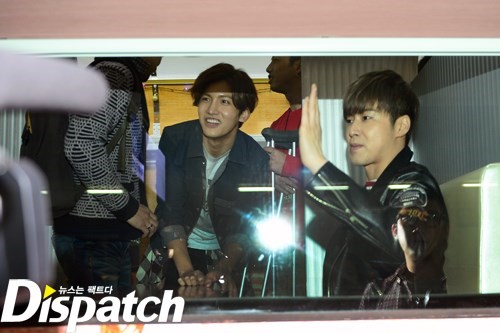 "Finished getting onboard!"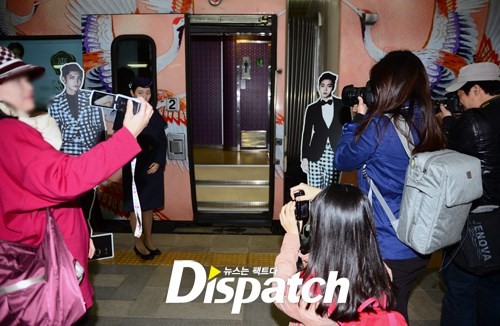 In this journey, total of 180 fans joined. The fans, who got on the train after winning the intense competition and got lucky(?), joined. Even before departing, the mood is excited~. They can't even miss a single thing. They are taking pictures first.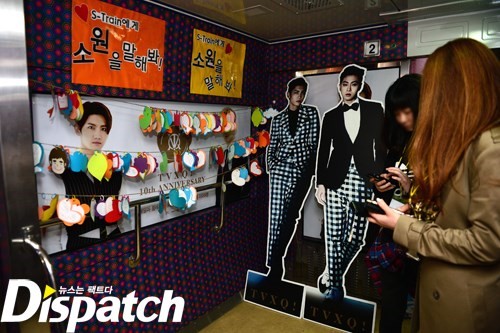 This is the TVXQ Train!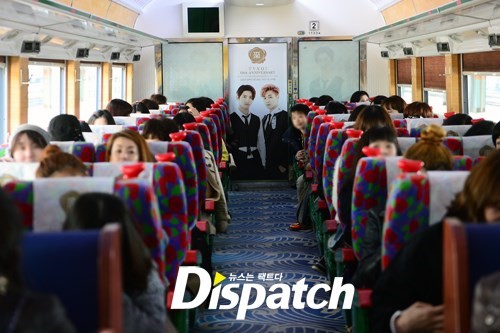 Cassiopeia finished getting on board!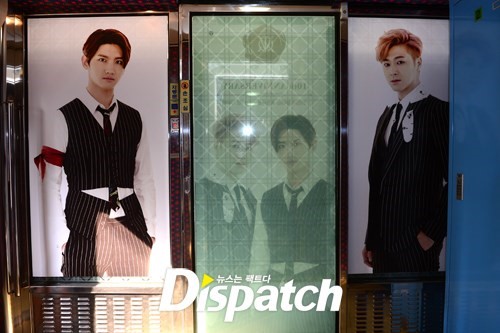 "Suri Suri (abracadabra) Open Sesame!"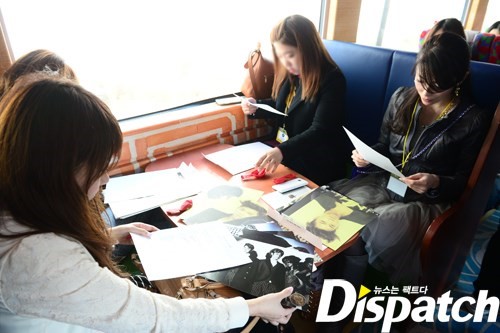 "Check the plans thoroughly"
A moment later, TVXQ! train's attendant announces the departure.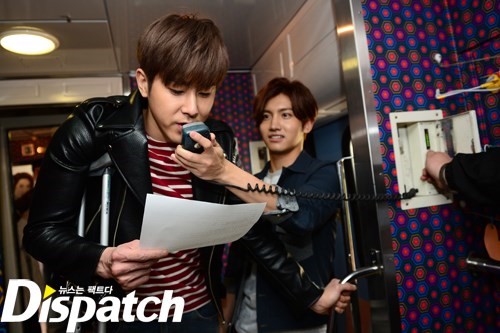 U-Know and MAX have turned into train conductors for a day. They broadcast the announcements that they prepared. Heartwarming MAX, who holds the microphone for U-Know as he injured his leg, do you guys see? This is why its TVXQ!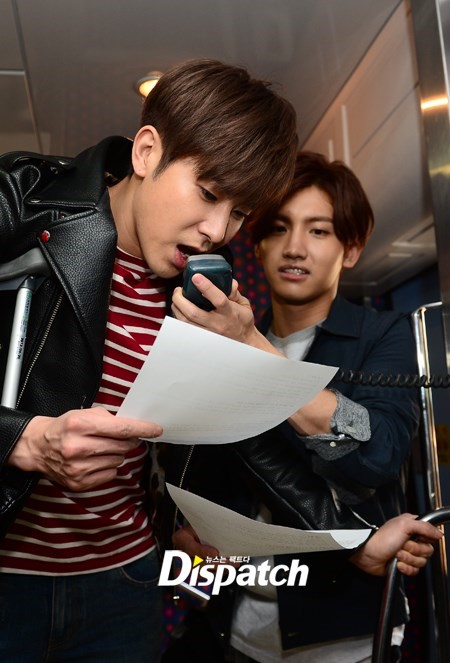 "Lunchbox, there is no such thing as eating 2 of them" says Max Changmin.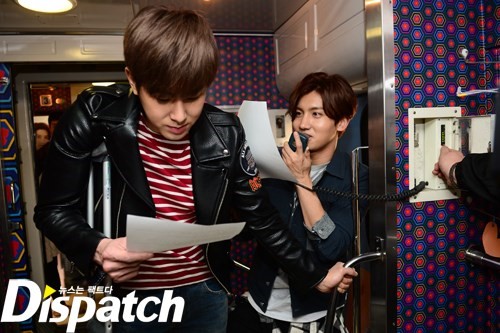 "Also don't fight for the lunch box!"
"Then, everyone, have a good time"
Hold on, should we take a look at TVXQ!'s train journey?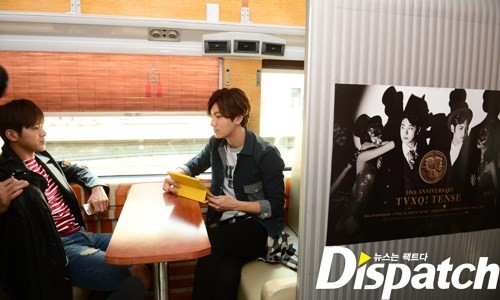 "Max, you're ready right?"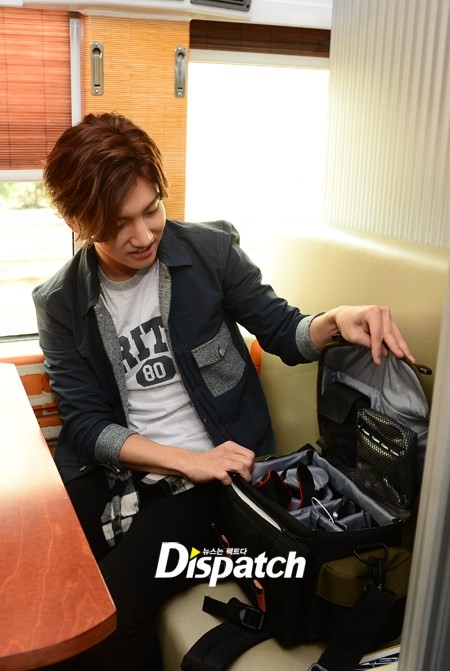 "I am going to take pictures of the scenery."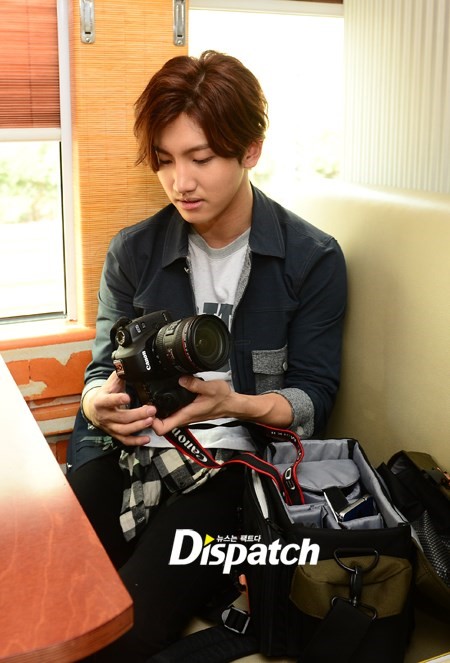 "Get the camera ready…"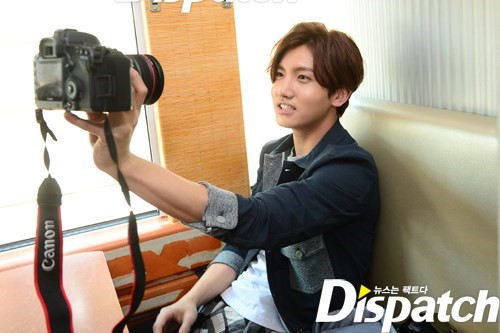 "First selfie, second the scenery."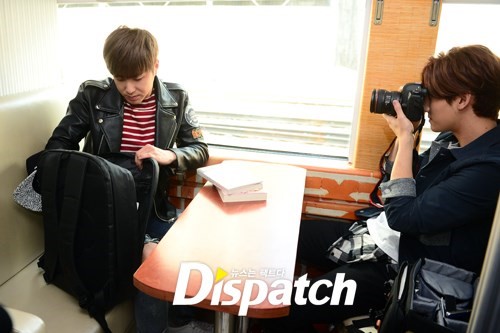 "Uknow is chic, as if he doesn't care (notice)."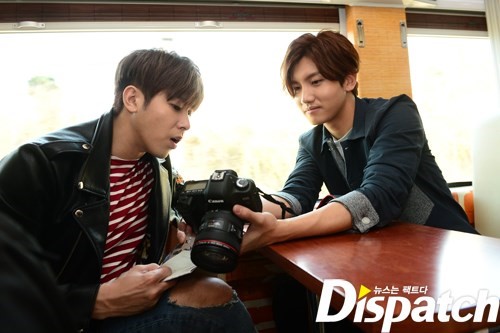 "Hey what do you think of my pictures?"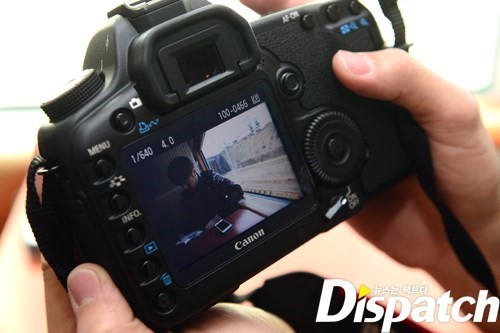 This is Uknow that Max took a photo of, and he knows the right angle.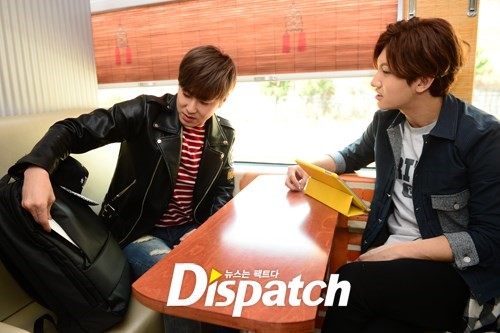 "What did you prepare?"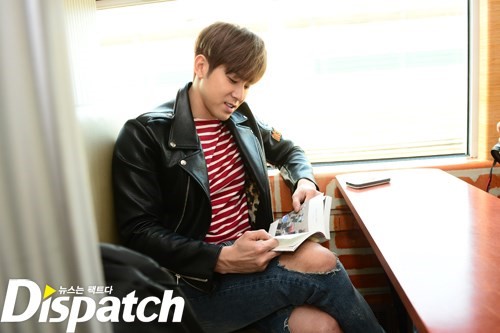 "I am a man that reads books."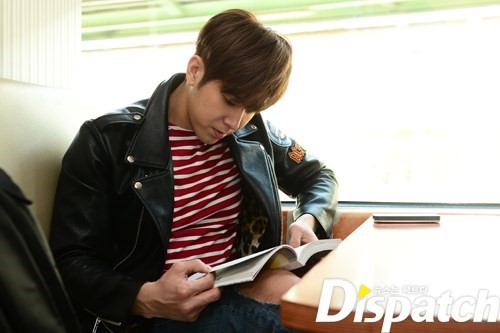 "There certainly aren't many pages left now."
U-Know who was reading the book, suddenly takes something out. That is~~~a diary. He says that he is going to write a diary while on the way. As a bonus, he also revealed the picture inside a diary. It is the family picture that he always carries.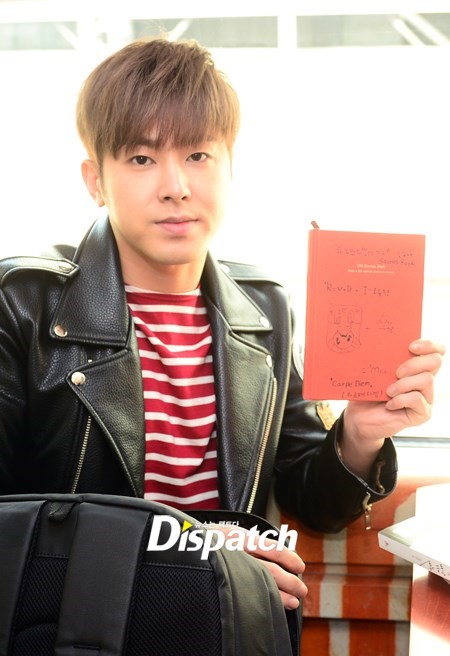 Uknow's 100 Stories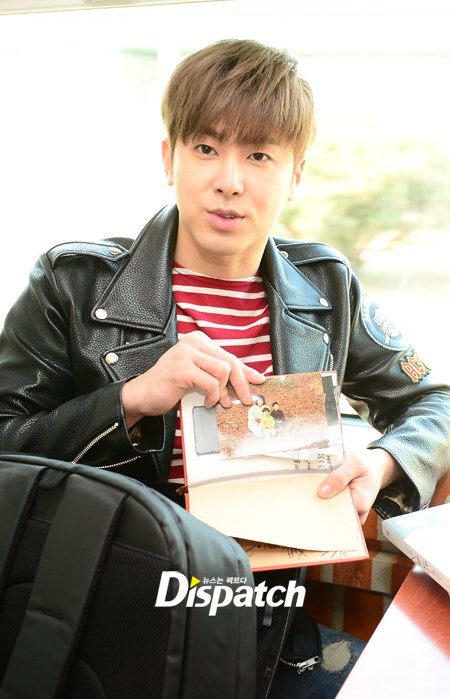 This is my family picture.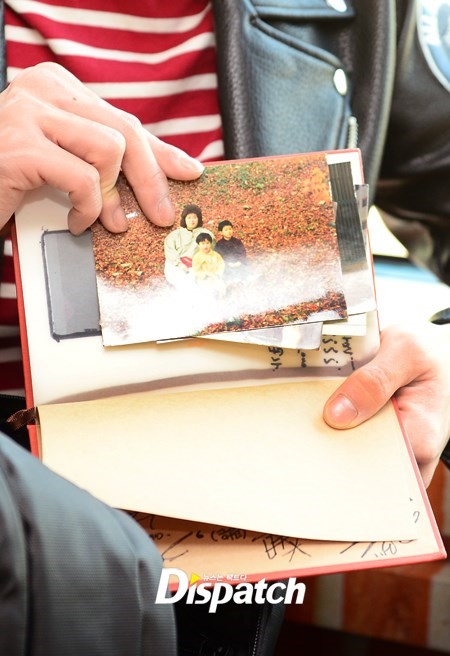 "Look for U-Know"
The train is continuing to run. Putting the time spent with just two alone aside, inside the train is hot.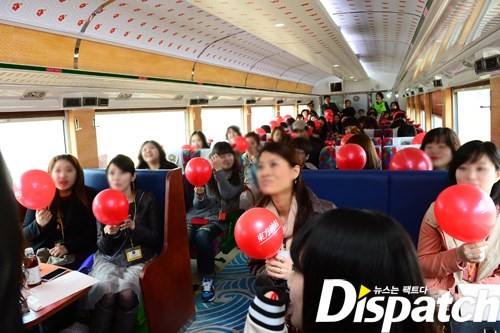 TVXQ!'s representative color, red balloons also showed up. Pay attention. The fan event is going to finally begin. U-Know and MAX, they take attendance first. Let's go~ go~ to that site.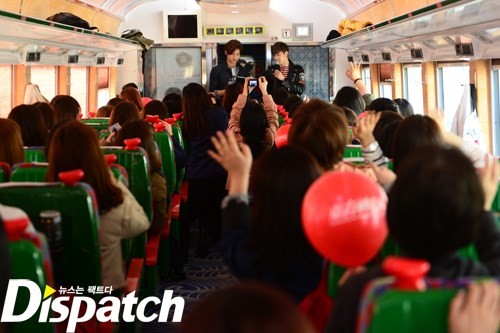 "Wow, it's TVXQ!"
"This is the roll book."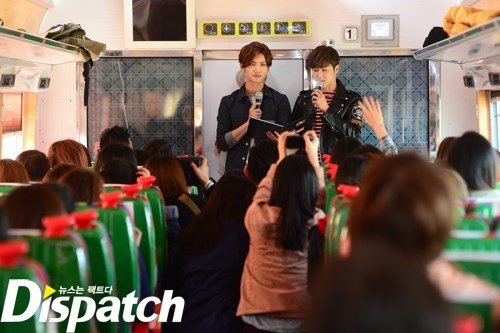 "Kim XXX, Here!"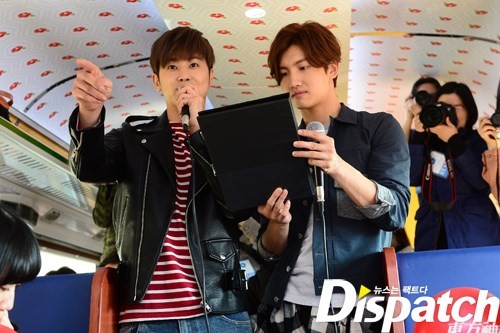 We still know even if you don't reply too loud~"
After taking attendance, the next event begins. The rule is simple. There is TVXQ! trump card that the fans picked out in advance. What if the card that is taken out randomly happens to match? Take a Polaroid picture.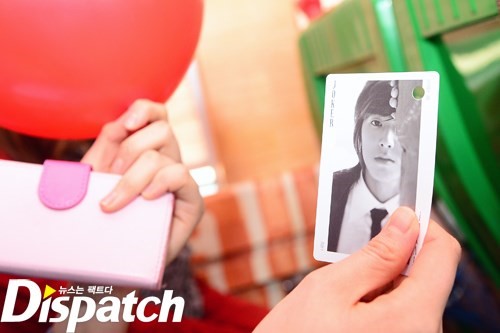 "This is a TVXQ card!"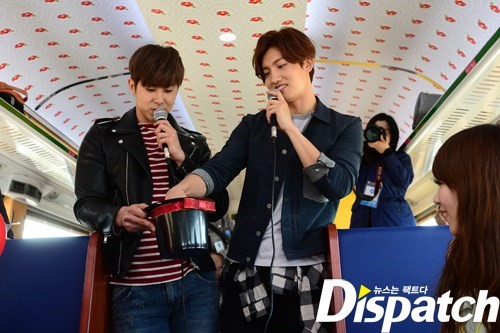 "Suri Suri (abracadabra)!"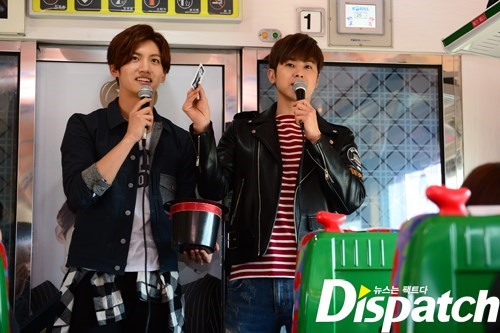 "It's Uknow, Red 3 of Hearts!"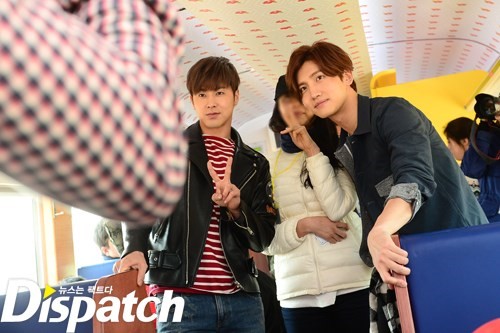 "I am so lucky today!"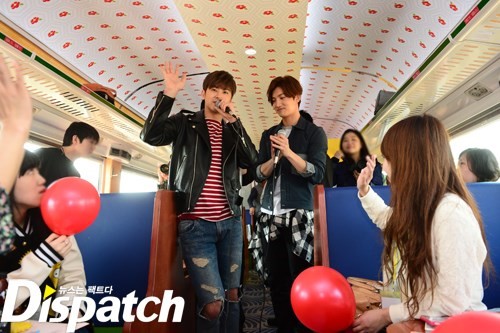 "Everyone, see you guys soon"
In that way, the train ran for 4 hours. We finally arrived at the destination. U-Know stepped out first. He turns around and checks MAX.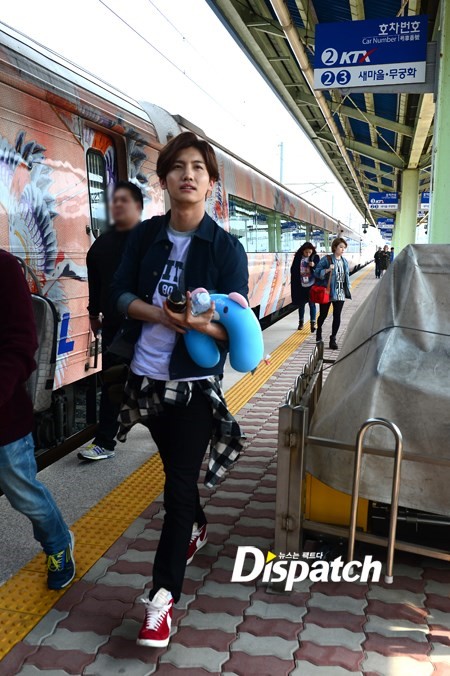 "Hyung, I'm over here!"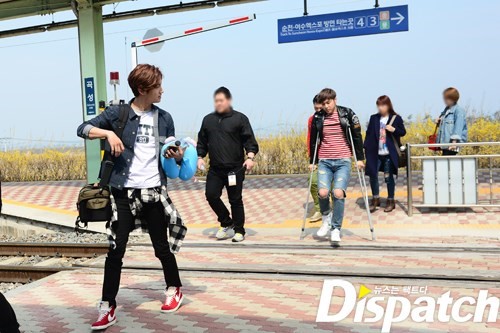 "Hey I see you."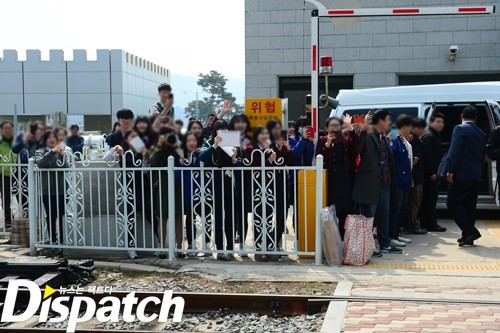 "Is my Hyung coming?"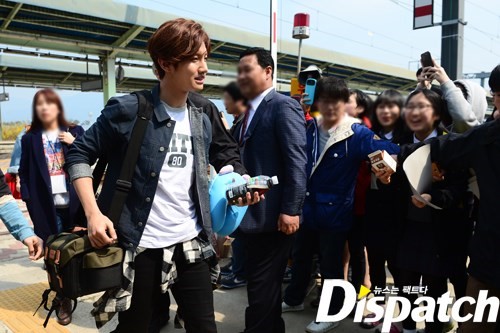 I guess the rumor that TVXQ! is coming also became widespread in this region. The place in front of Gokseong Station in Jeollanam-do is already crowded due to the fans who have gathered to see TVXQ!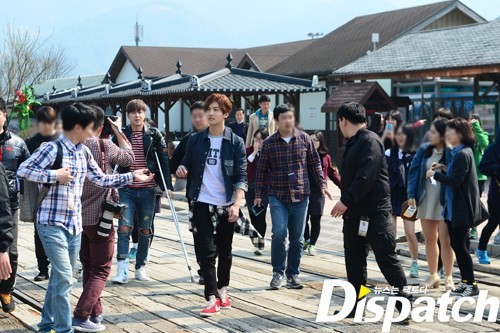 "Wow it's really them!"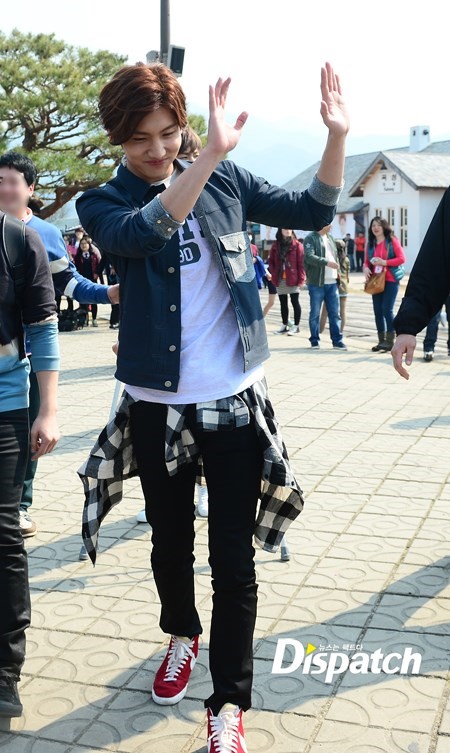 "Of course they are so handsome in real life!" Shy Hi!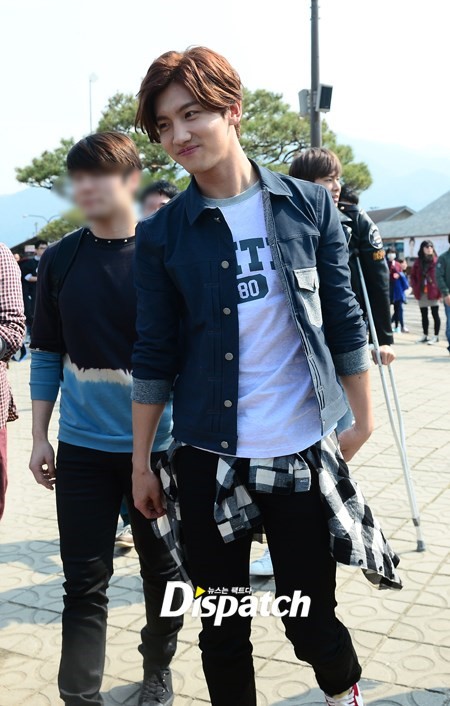 We came this far and it would be impossible to just return without doing anything, right? U-Know and MAX. They were the first one to ride the rail bike. There is no dignity of Korean wave king. They are playful kings. Instead of U-Know, MAX diligently moves his legs.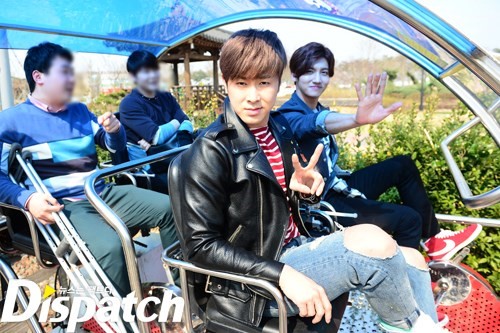 MAX Let's get moving!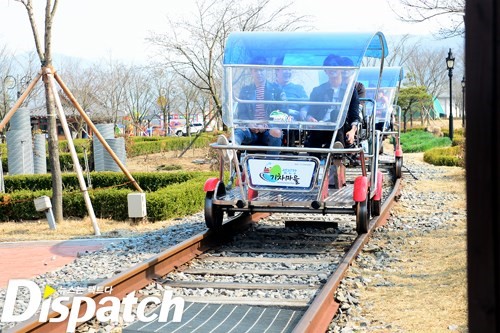 Intense Speeding.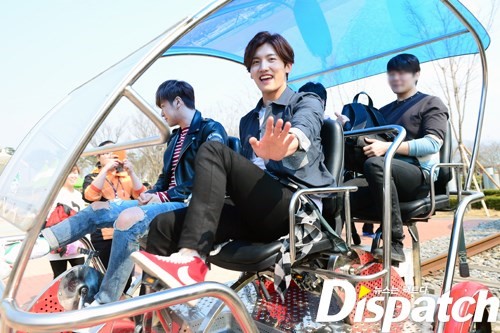 Intense pedaling!
These two enjoyed the rail bike. They start to dress up all of a sudden.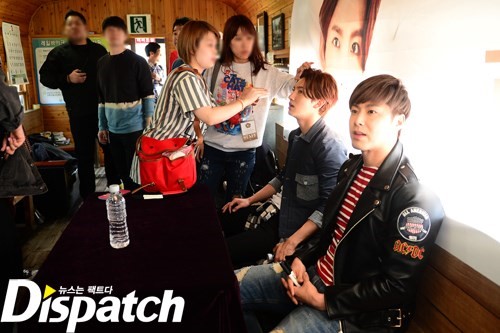 It was for a surprise event that was not part of the plan. They held an improvised autograph session for the fans who are coming back on the rail bikes. The fans are also excited with TVXQ!'s surprise event.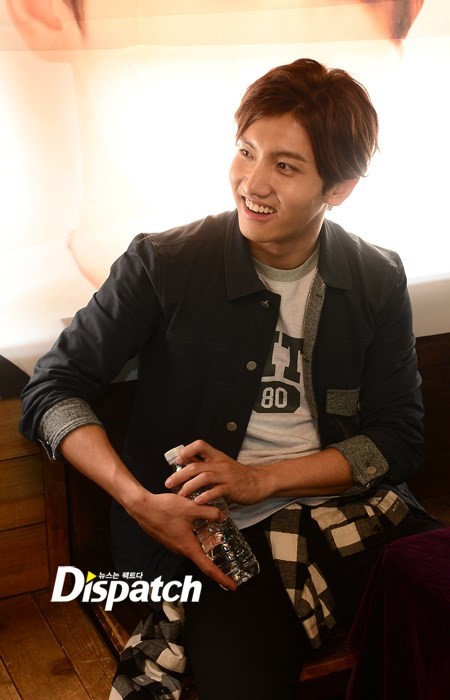 They are going to like the autograph session, right?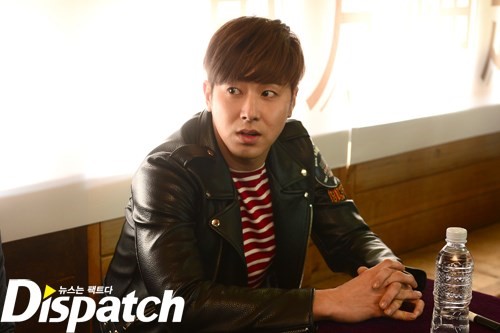 "We are still going to do it, even if they don't like it."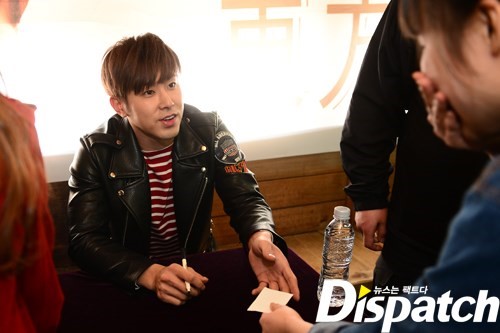 "Oh, long time no see!"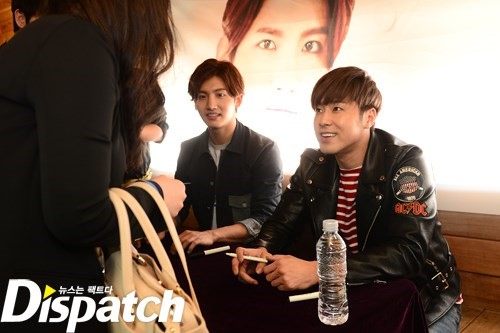 "You came again, nice to meet you."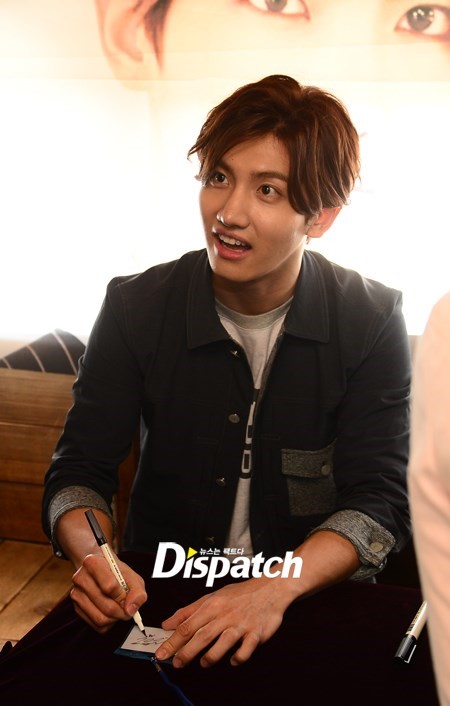 "Do you like me?"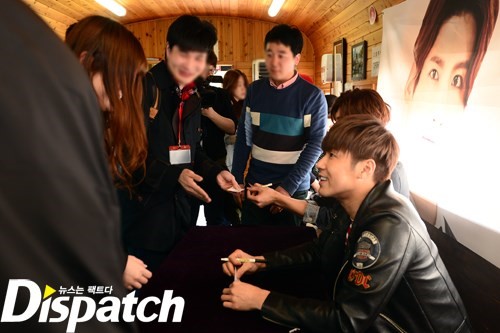 "Riding the rail bike was hard, right?"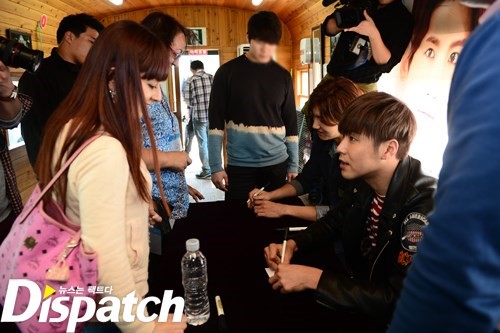 "Korea is pretty, right?"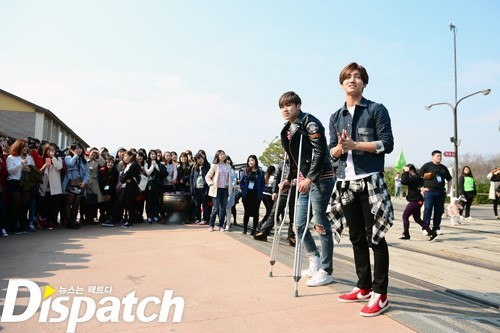 With the mini autograph session as the final part, the journey is wrapped up. TVXQ! sends the greetings for the last time. That 10th anniversary since the debut event was so happy. And also to meet again when it becomes 20th anniversary since the debut.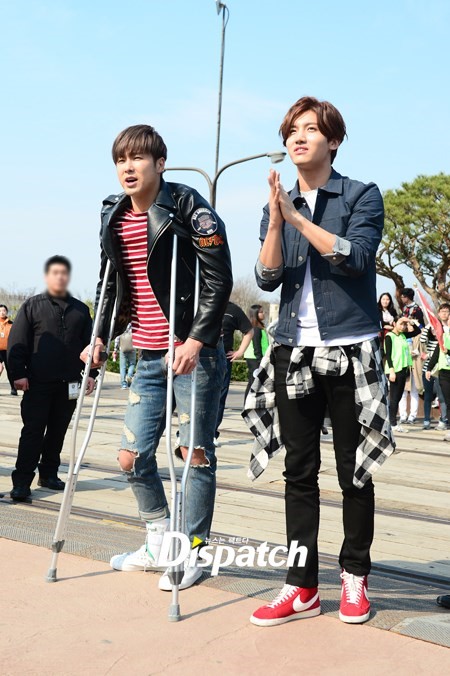 "We were happy since we were together."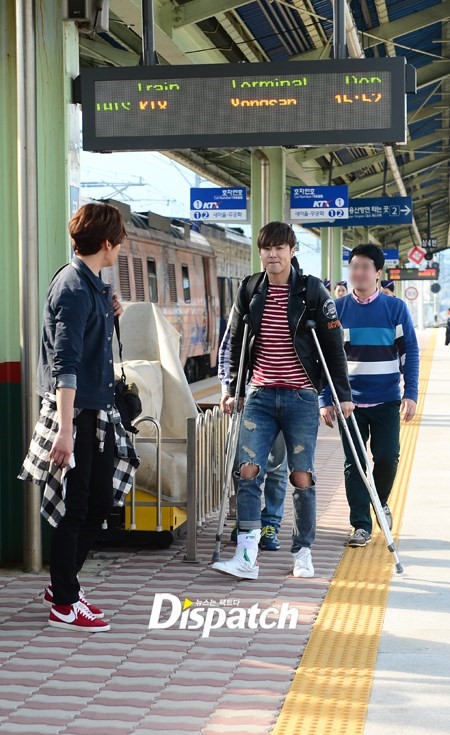 "Hey are you ok?"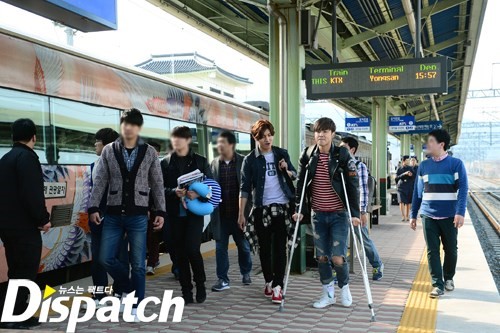 Last but not least, the picture for the fans who joined the trip on this day is on the way.
We reveal the group picture so that everyone remembers the memories of train journey. Cassiopeia~ Please keep it in a precious manner.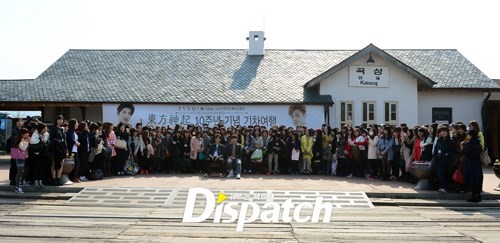 "Taking a group photo."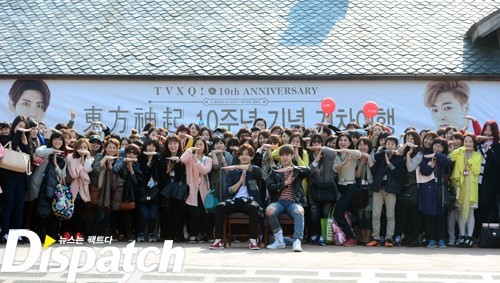 We Are Kings!!!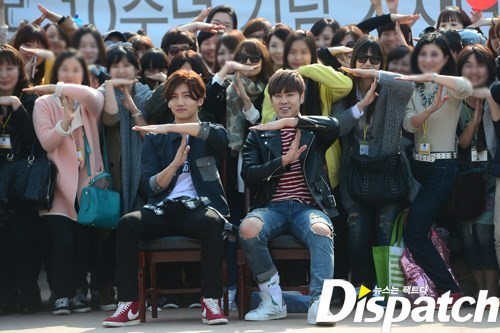 We are T, Forever!
Source: MSTAR.NAVER