Yunho is a strength and hope to others!
Cadence is a 23 year old American girl who has been fighting leukemia for five years.  As you read below, she has got strength and courage to live, thanks to Yunho.  Her wish and dream is that Yunho reads her letter which expresses her gratitude to him.  At last, her dream has come true with the effort of her close friends and the help of Korean Yunho fans.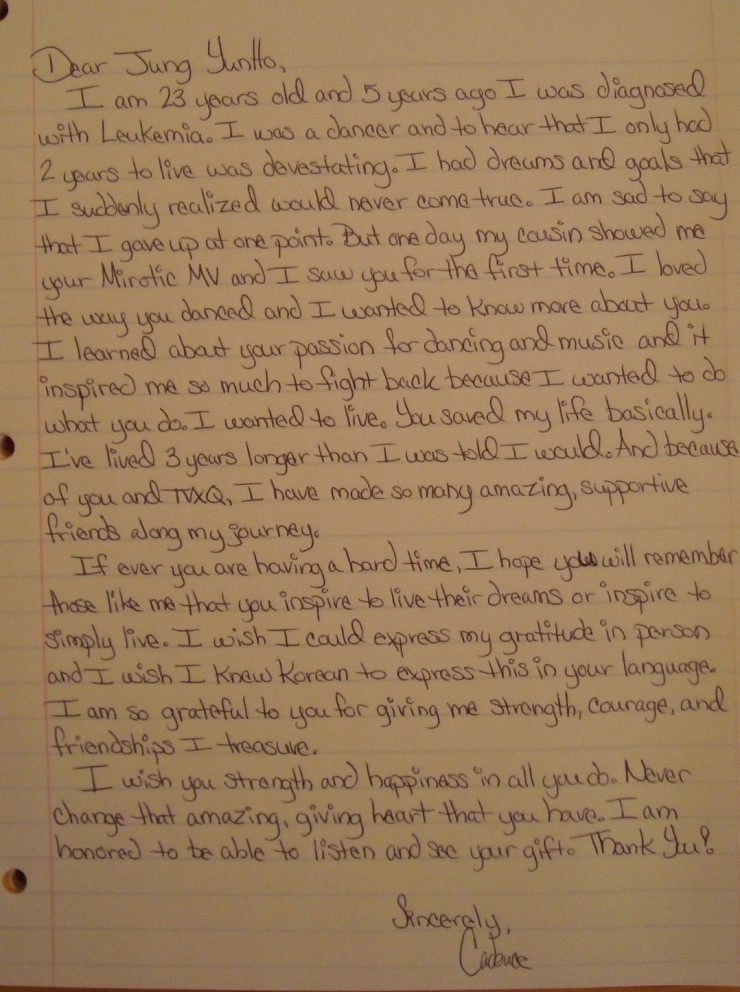 The letter was translated into Korean by K-fans and given to Yunho at an autograph session event on March 9th, by another Yunho fan.
It was returned to Cadence with Yunho's Autograph!
This story was shared with Cadence's permission on Naver.
"I would be honored. ^_^ I hope that my story can give hope & strength to others. Music can heal and Yunho's huge heart heals people too. ^^
Source: Naver Blog