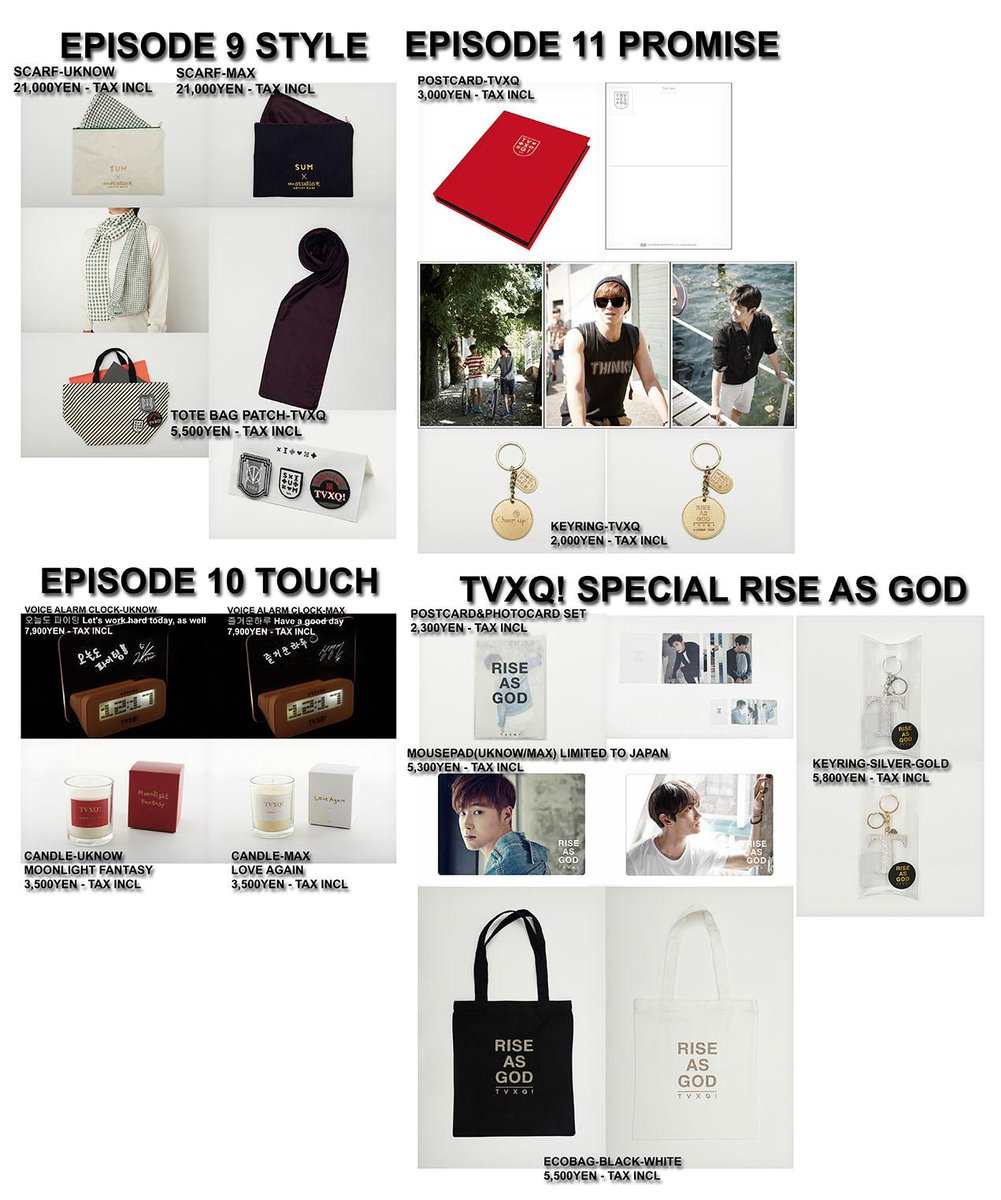 For the past several months SM has released new TVXQ goods via their SUM Store in Shibuya Japan, as well as 7Net Online Shopping site. The goods are themed, and this month's theme, Episode 9, 10 and 11.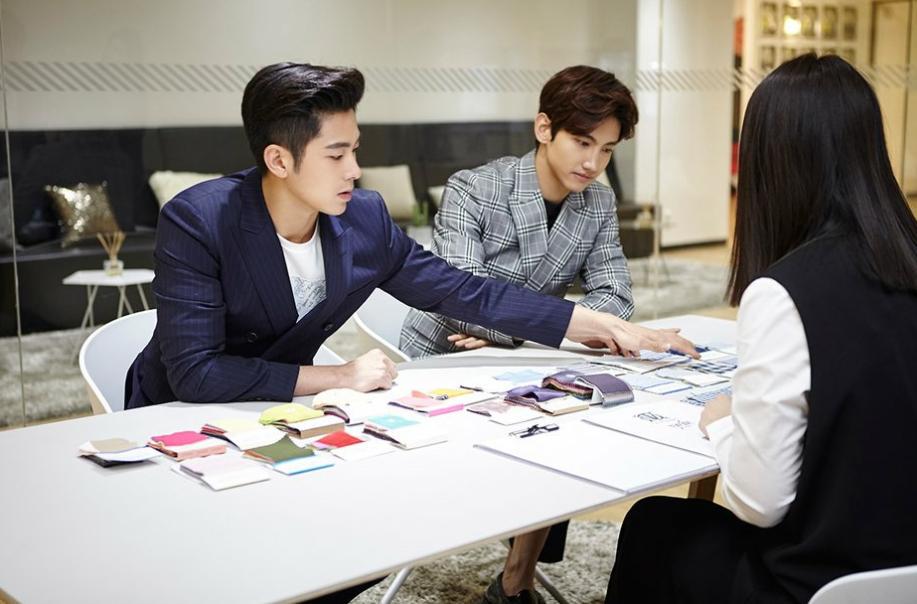 Merchandise includes scarves that both Yunho and Changmin designed themselves, selecting fabrics and personal touches such as Changmin's monogram initials and a lucky clover on Yunho's.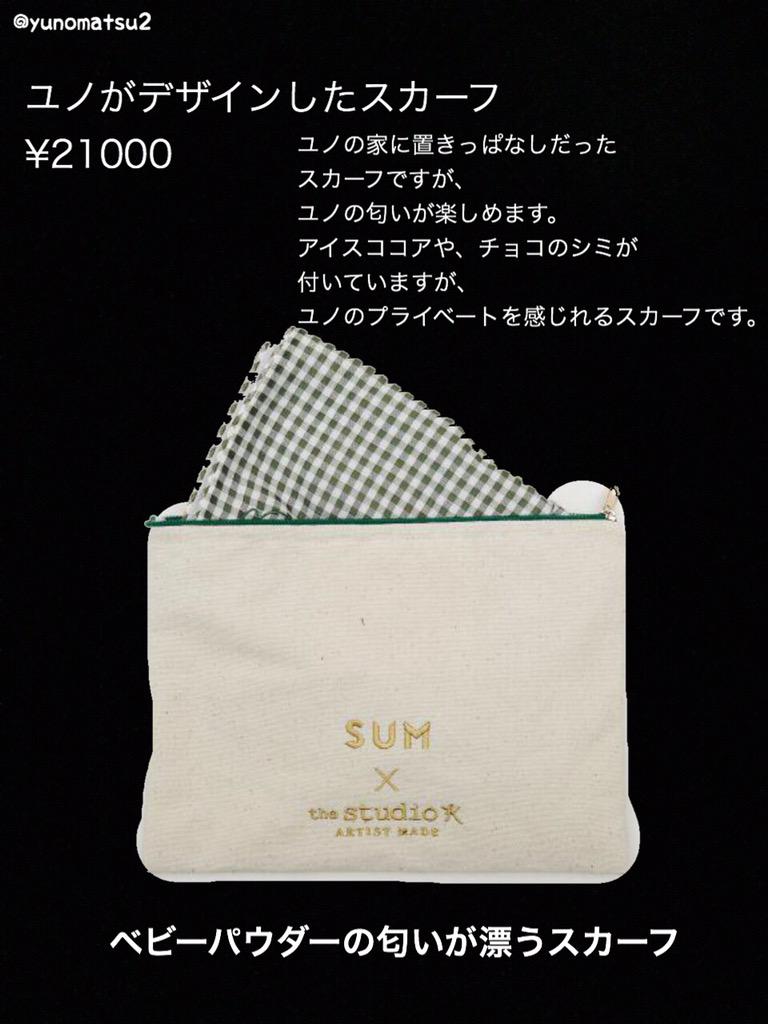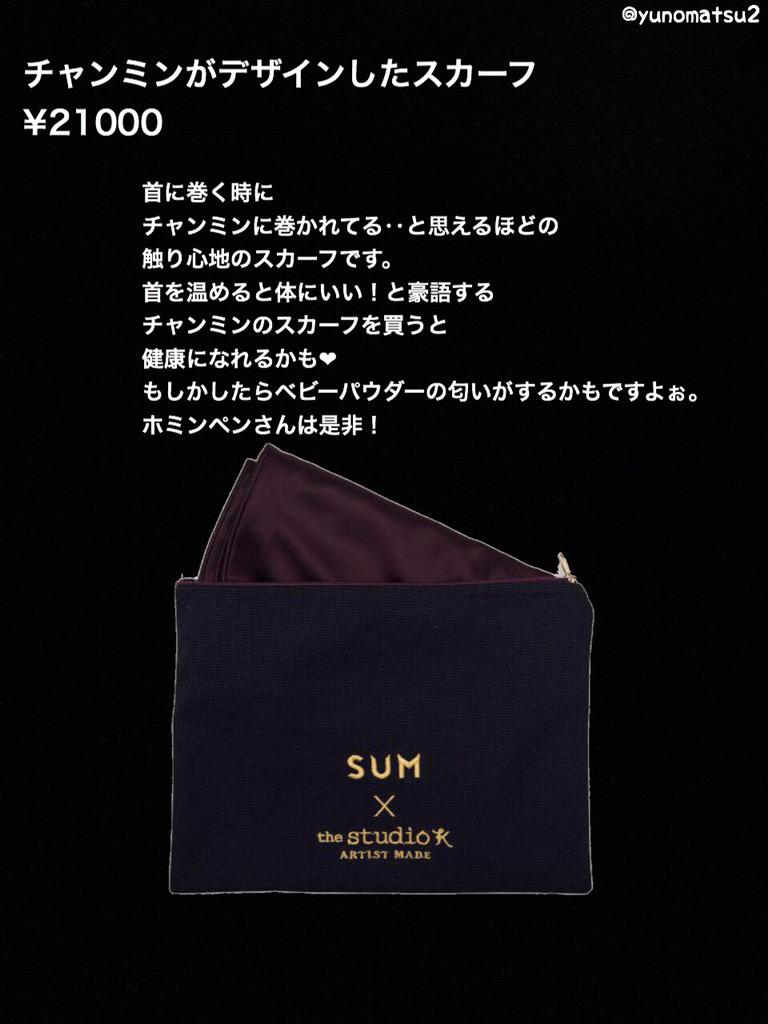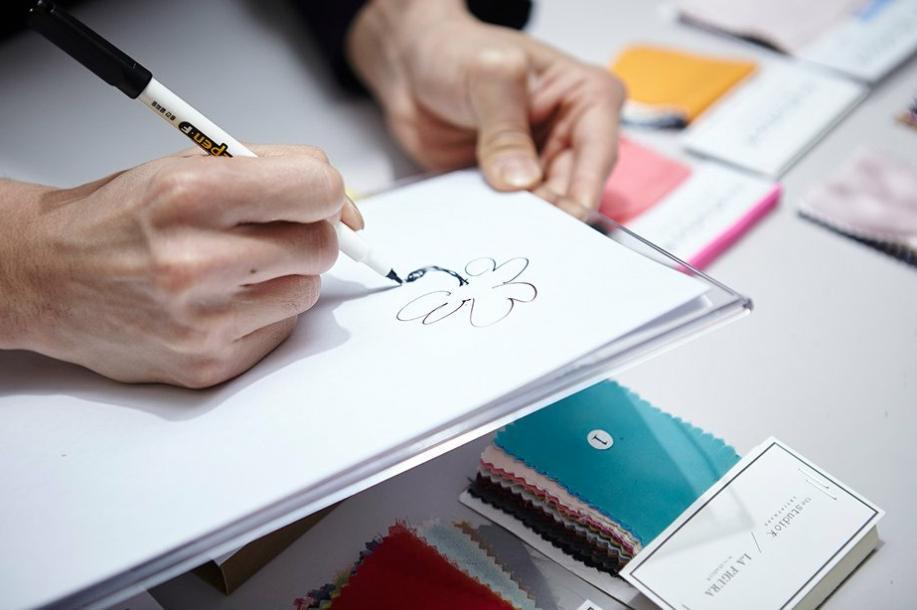 The latest goods pictured above went on sale at noon, JST, September 8th, 2015.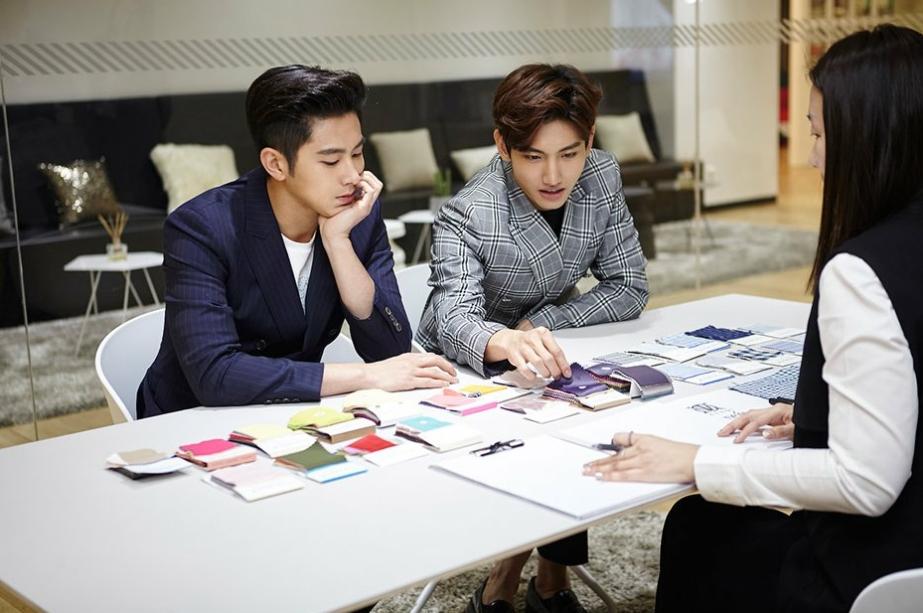 Also included are alarm clocks with Yunho and Changmin's voices recorded as the alarm, as well as their personal message on the clock itself. Changmin's clock has a message: Have a fun day ☻. While Yunho's says: Today as well, fighting!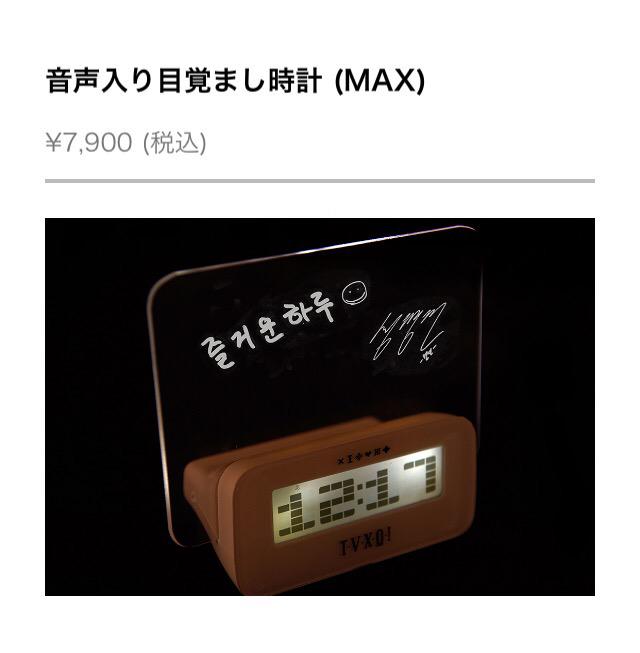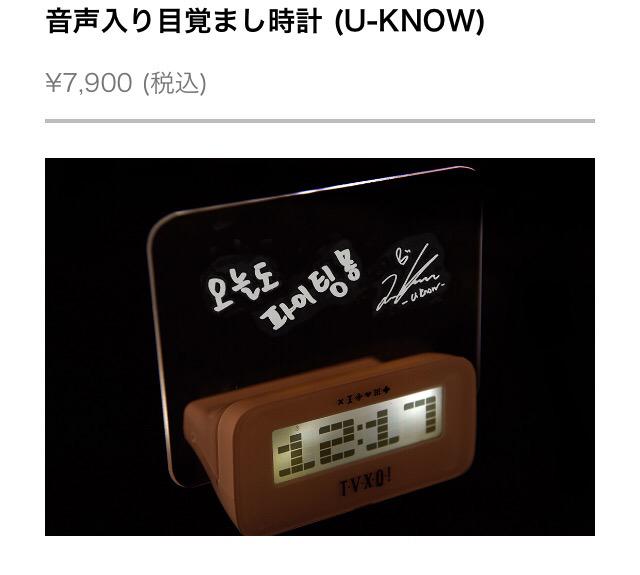 Another popular item is the gold Rise As God keychain: Changmin designed the "Cheer Up!" message while Yunho contributed with his artistic smiley face.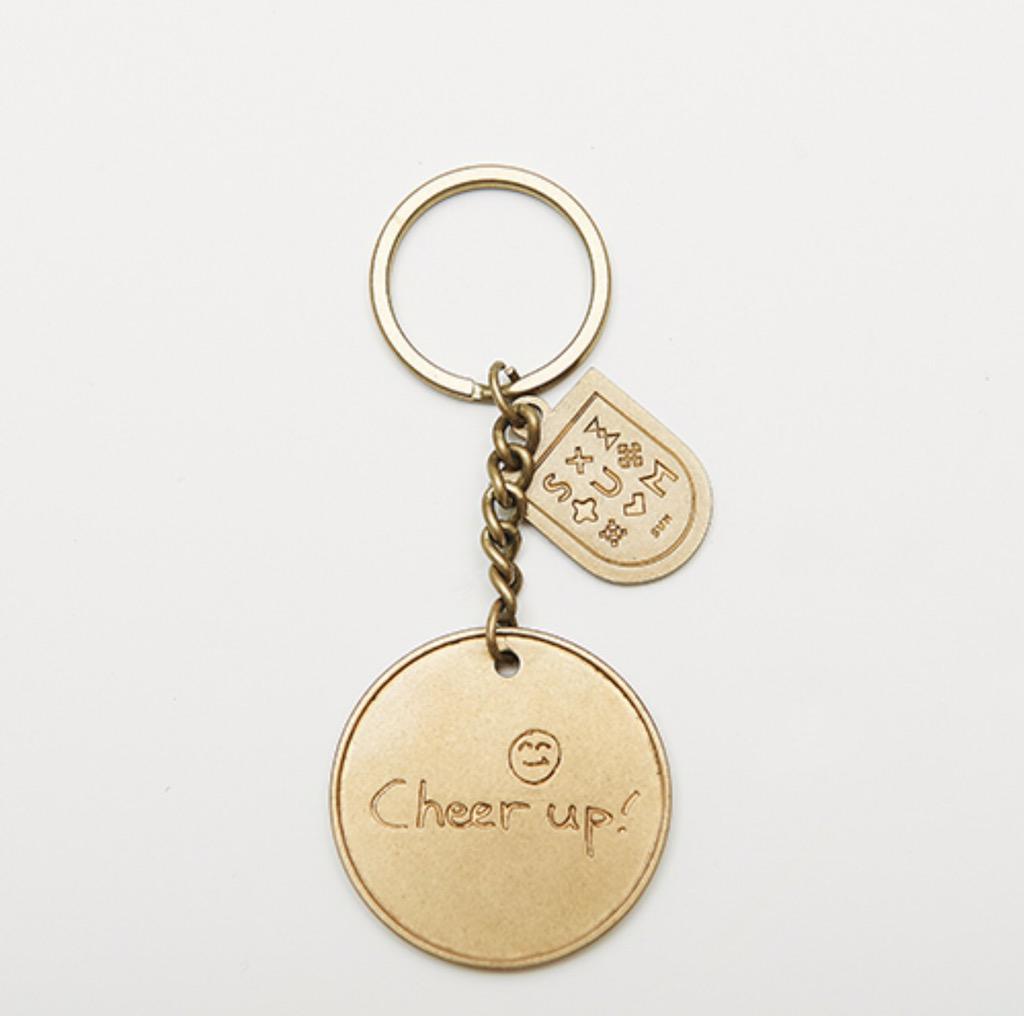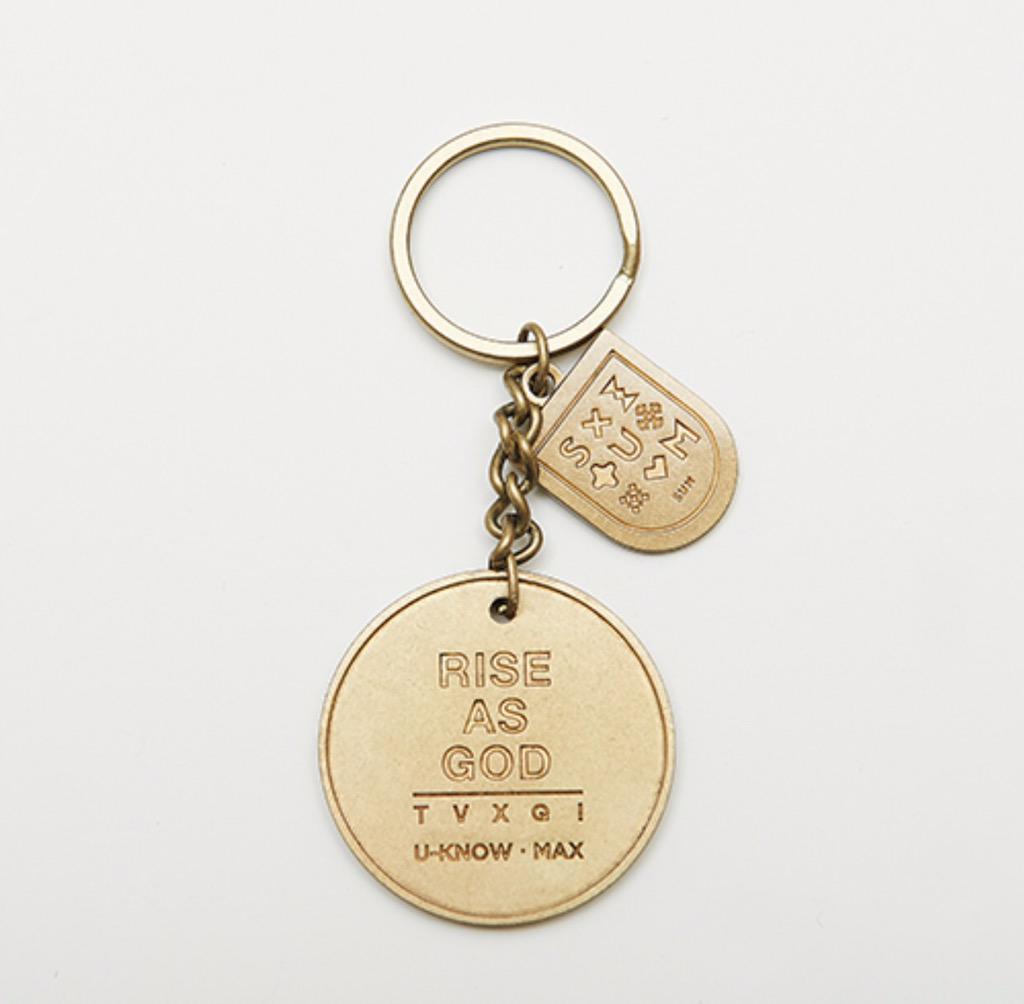 Other items include a post card set from Ti Amo photo book and scented candles, on for each member, Yunho's is called Moonlight Fantasy and is said to be scented with baby powder, which he has said in the past he uses after each bath.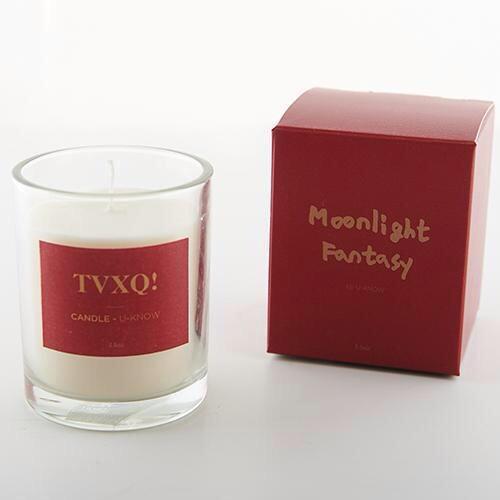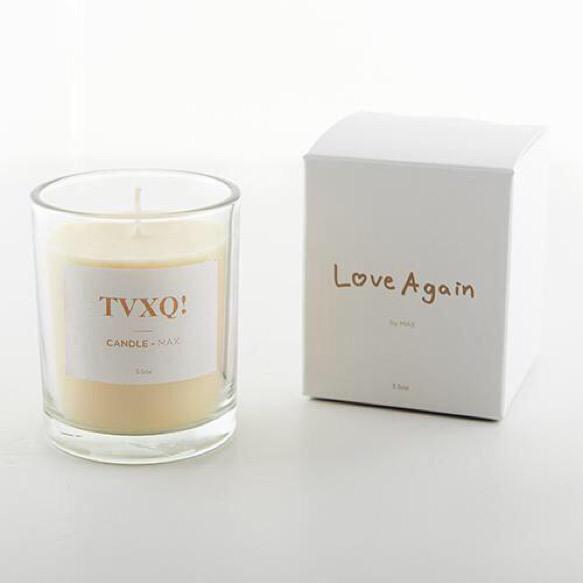 Candles – 3,500 each
Gold & Silver Diamanté key chains – 5,800 each
Rise as God – mouse pads – 5,300 each
Rise as God – Eco bags – 5,500 each
Rise as God Postcards set of 10 – 2,300 each
Alarm Clocks – 7,900 each
Scarves – 21,000 each
Rise As God keychain – 2,000 each
Presently the goods are only available for sale in Japan, at the dismay of international fans who wish to purchase them as well.
All orders can be placed on 7NET.