Updated translation of Changmin's letter to fans during Shilla Duty Free Fan Festival with TVXQ's Max.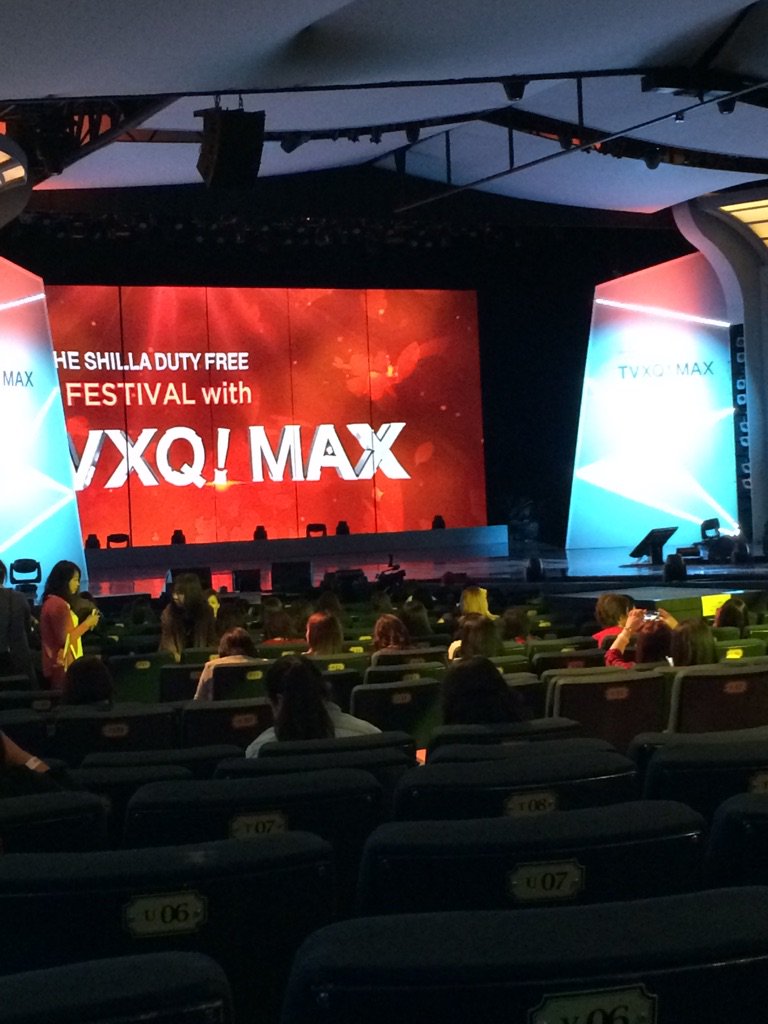 Everyone, good afternoon. This is Changmin of TVXQ!
It's been a long time since I've met with everyone, so I'm really happy. It's troublesome to come all the way to Korea right?
I heard that many fans who came to "2015 The Shilla Duty Free Fan Festival with TVXQ! Max" today, have left a lot of messages for me. Hence. I thought this would be a great opportunity for me to respond to all of you. Although this is short, but I've wrote a letter (for everyone). I'm nervous because I feel shy to read this in front of everybody.
I'm always full of gratitude when I'm able to meet with all of you. you who have always been providing your support to me and TVXQ. Thanks to all your love and support, we are able to have enjoyable and fun performances.
It may not be enough to repay all your kindness and support, but I will continue to work hard with the best of my ability, so please continue to watch over me.
Fun and special memories are always made at "The Shilla Duty Free Fan Festival". Today as well. thanks to everyone, we can definitely create another great memory together.
I will always try my very best for everyone, to be the Changmin that will always work hard to show you many new appearances/figures.
It's already Autumn now right. To everyone who are here today, please take good care of your health during this changing of season, I will always pray for your happiness.
Last but not least, I will never forget the time that we had spent together today. Please continue to give lots of your support to TVXQ.
Thank you.
cr: tran by joeylfly