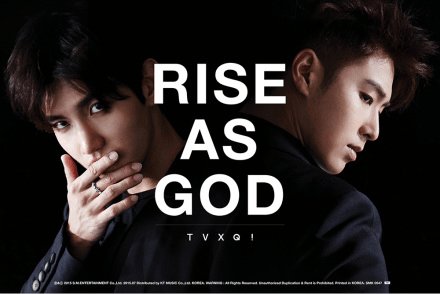 When it comes to the original Korean idol groups, TVXQ! as expected, cannot be left out. Special album release, "Rise as God," (July 20 2015), was released in the similar period as Super Junior. This was presented as a special gift to fans demonstrating their appreciate and love.
Having debuted in 2003, being active around the globe ever since, this album allowed us to feel the the status of TVXQ once again. Containing a double title track, U-Know Yunho's solo song, "Champagne," and Max Changmin's "Rise as One," included their own respective color and individuality, raising the satisfaction sense of listeners.
This album has recorded over 151,000 copies sold, and this was done without any promotional activities by the artists! It did not hinder the aggregated album sales quantity, showing off their potential, making the Top10 in the chart rankings!
Source: BNT News
Trans: tvxq_et_moi