February 6th marks the 31st birthday for our gracious, kind, and manly leader, Yunho Jung! Although in American age, he's only 30, but according to Korean standards, he celebrated his 31st birthday with friends and family! While on his annual military leave, he was spotted at a bowling alley with friends, Hojun and TVXQ dancer, Hyoje amongst others. His sister and cousin also posted photos of him at a quiet dinner, drinking wine. A masculine update on his friend's, Jong Jungin's IG revealed that he went snowboarding with Hojun and a fellow Army band member too. Lucky fans later spotted him at 85st Cafe, drinking strawberry smoothie, he stayed for about 20 minutes.

Translation:
#247company #85st #ski resort #snowboard #first class private in the army came out on a #break so we all gathered and went on a healthy boarding holiday ㅋㅋㅋㅋ as it was like the old times after so long, son hojun hyung-ah really loved it ㅋㅋㅋ it's really been a long time since we all gathered like this to play ㅎㅎㅎ#first class private jung, when you come back, let's go again by ourselves ㅎㅎㅎ
trans cr: snxy
One of his stylists shared a special moment of Yunho with friends blowing out candles on his birthday cake!
TVXQ is, to me as well, cherished and beloved #my life's mentor #HBD #20160206 #HappyYunhoDay #sincere congratulations~ing #PFC Jung #oppa is a really great person #really wonderful 👍🎉
trans cr: snxy
Mnet Japan celebrated Yunho's birthday by playing TVXQ music videos all day on the 6th. Nittleplus broadcasted Four of Yunho's TV works- Variety, Documentary, Music program, SMTown cuts.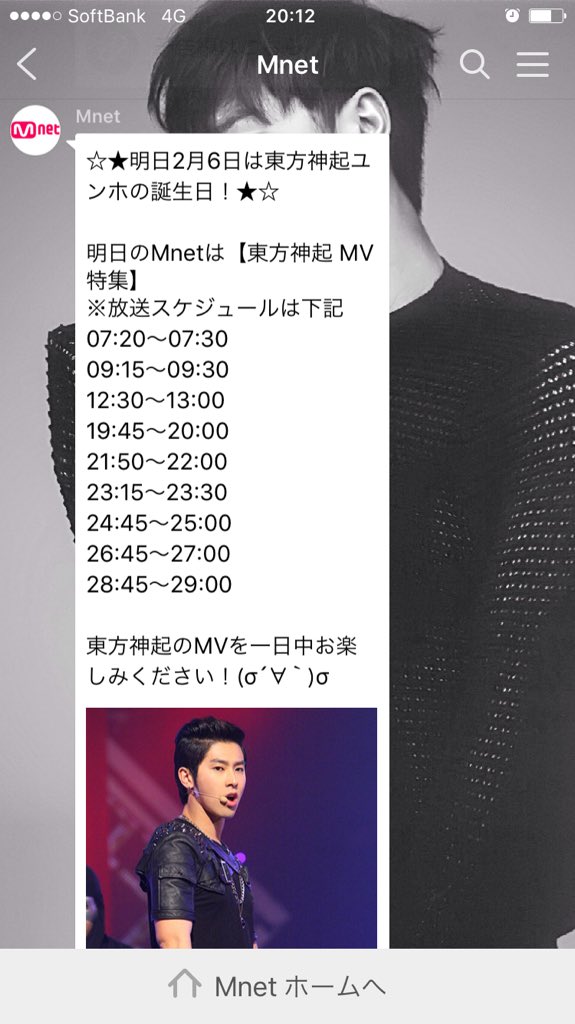 Shilla shared a birthday wish to Yunho on their SNS:
SM Entertainment also celebrated Yunho's birthday by discounting goods at their SM Artium at Coex Mall in Seoul. On February 6th, a 20% discount event on all Yunho's poster print-outs at the 5th floor was announced.
Finally, SM also shared a cute photo of "baby" Yunho taken during his shooting of Champagne MV, and posted it on his birthday.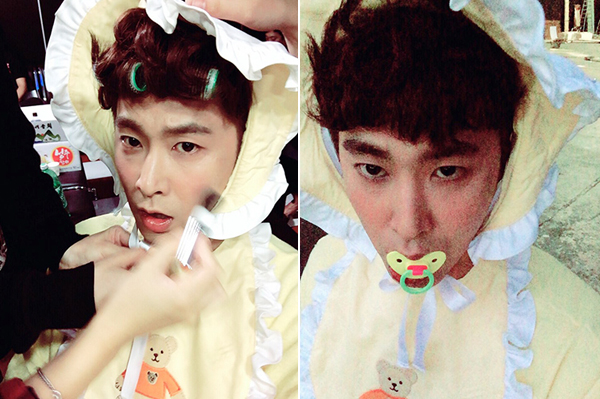 We hope our leader had a very enjoyable leave and birthday celebration with his friends, family and loved ones! Happy Birthday Yunho! You're an angel!