Shilla announces a TVXQ fan festival to be held on April 9th, 2016 … but without TVXQ!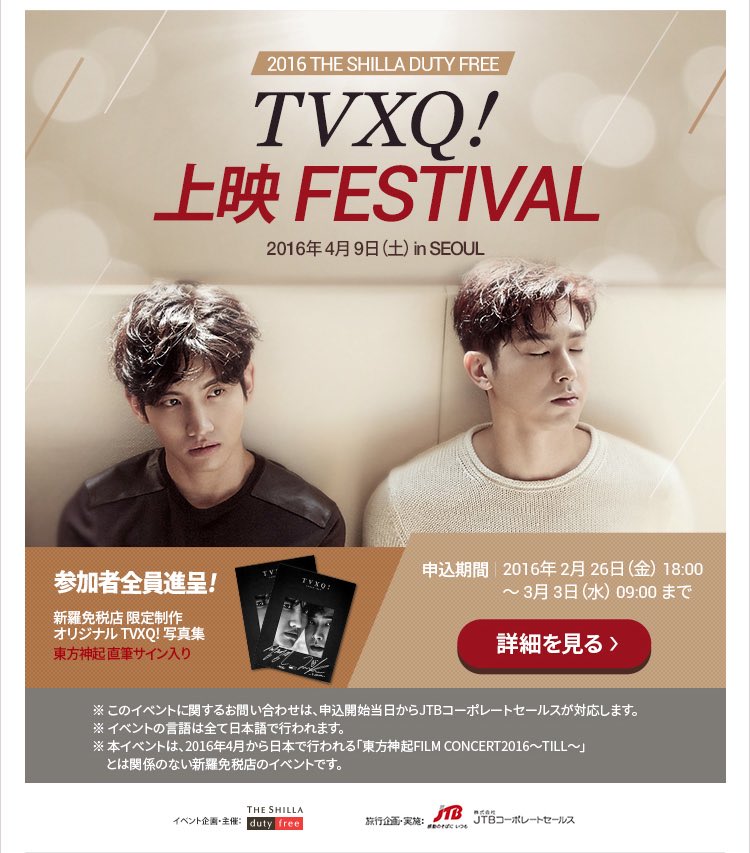 The festival is aimed at Japanese fans, being touted as a 'video festival' to held in Seoul. The application period opens on 2/26 thru 3/3 9:00 am KST. Attendees will compete by lottery for awesome prizes from TVXQ! such as autographed photos, a hat worn by Yunho and pants worn by Changmin. Fans can record video messages for TVXQ that will be shown later in 2017 at a fan meeting. The event will be limited to 400 participants only.
There is also a 56 page photo album that will be given to participants, as well as a 100,000KRW gift card to Shilla Duty Free shops.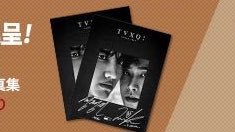 For more information, check the Shilla Duty Free Japanese site.