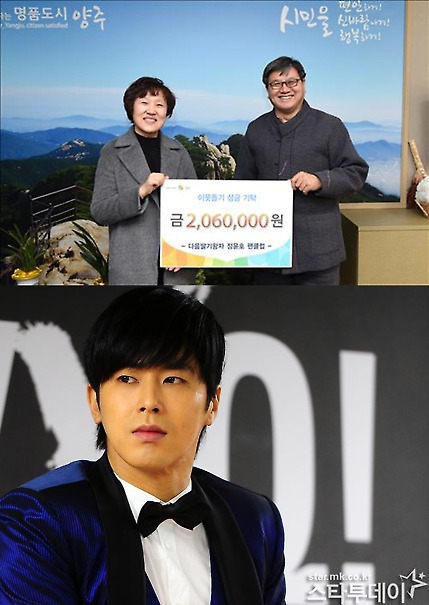 While it is commonplace to do charity as well as donate rice wreaths, or donate your talents to commemorate the birthday or showcase, concert etc. of the celebrity you like, instances where you do so for the neighborhood (community) to observe a national holiday are few. However the love of these fan clubs who are giving to neglected, needy people in the community under the star's names for our country's biggest national holiday, Lunar New Year, has attracted attention.
On February 4th one of TVXQ's U-Know Yunho's fan clubs, DAUM STRAWBERRY PRINCE, donated 200 million KRW for the low income families, elderly living alone, in Yangju city. Currently U-Know Yunho is serving his military service as part of the army band din the army's 26th merchandised infantry division based in Yangju.
The Yangju city representative said, "We hope that our beautiful and precious ties with U-Know Yunho who is currently serving his military service in our area will continue," expressing their gratitude.
Source: Media Daum
trans: snxy