A very special and touching charitable donation on behalf of TVXQ! was gifted to the children of a Korean orphanage, a gift of reading. This gift will last for years to come as the children grow to appreciate the power of the written word. Yunho fans from China, "YoonhoBar," led and helped organize, for a second time, a library full of books for a small library in the orphanage that were donated on behalf of both Changmin and Yunho fans from around the world.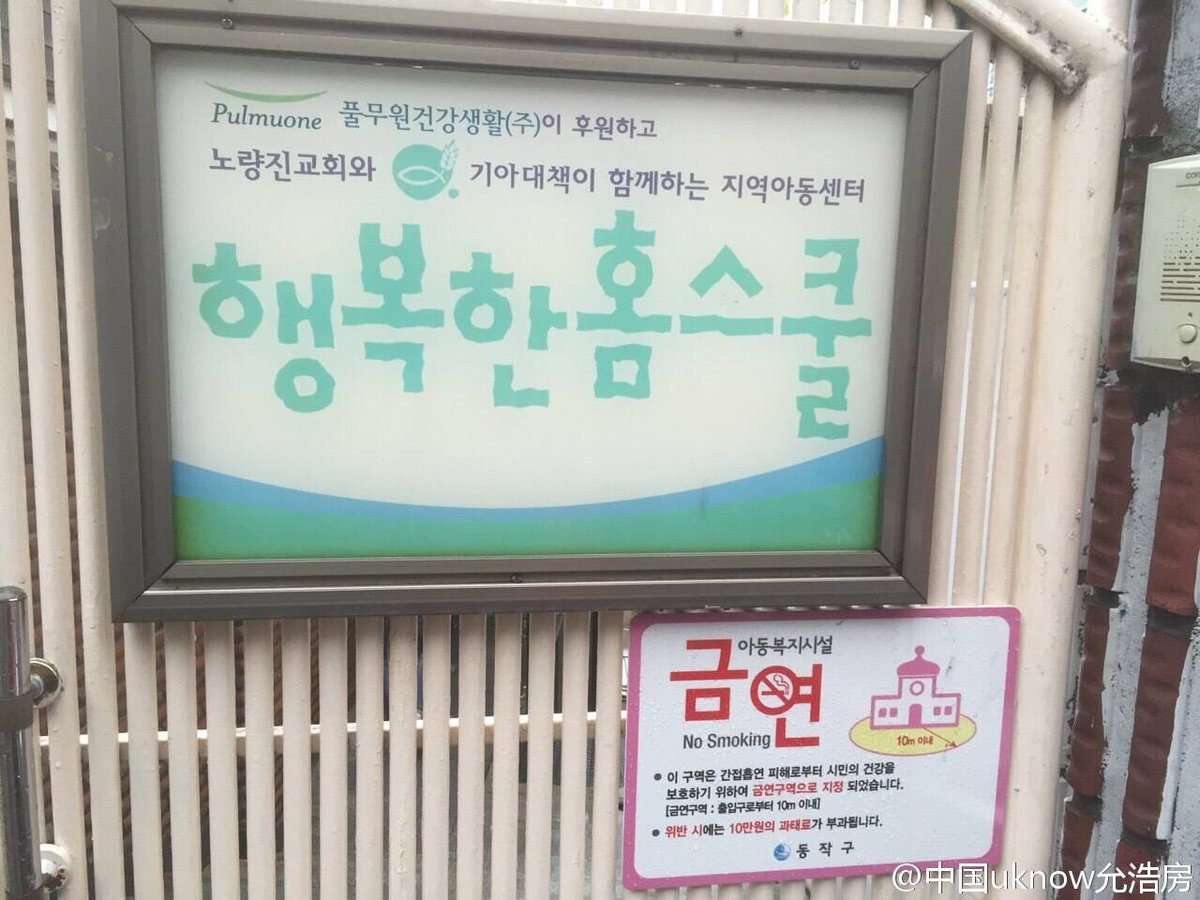 In their opening speech they committed to the young children:
Dear Little Friends,

Hello! Your future is one that is very bright and full of hope, and it will also be one that will be a driving force for society; so please work hard and become happy, diligent people. As you grow up, we will be here to support you. On behalf of the two brothers of TVXQ, Jung Yunho and Shim Changmin, we wish you all the best.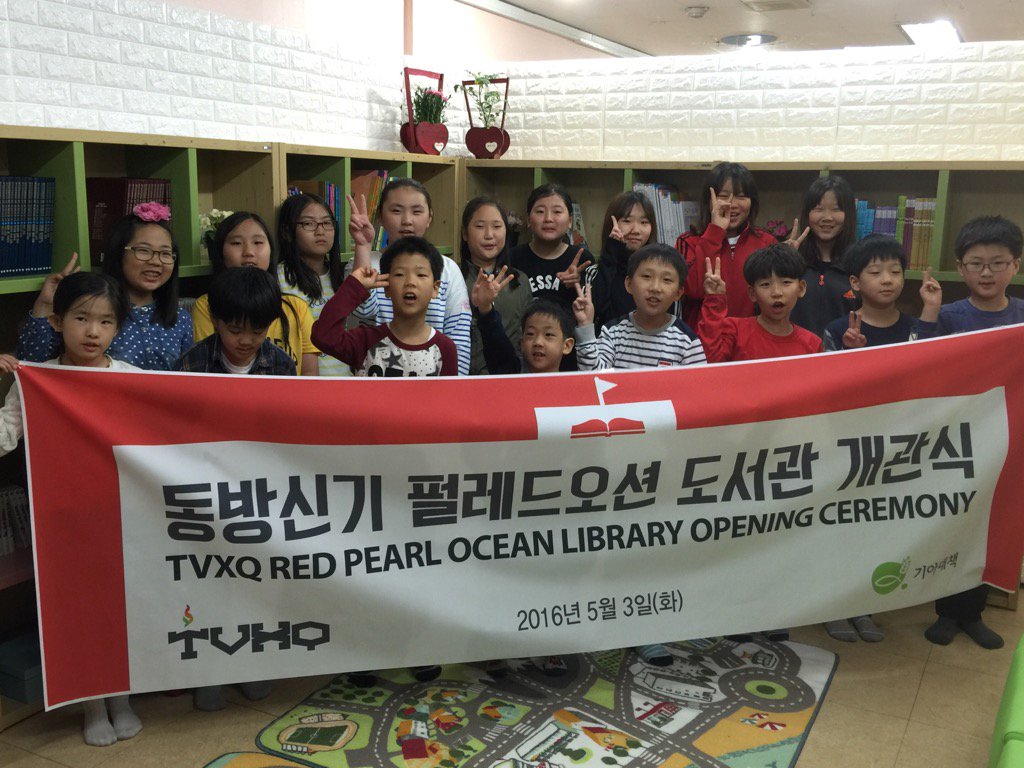 The library is called the Pearl Red Ocean Library, after TVXQ's official fan color, and although it was organized by Yunho fans, it is dedicated on behalf of both members of TVXQ! as international fans of both members helped donate in order to make this second library possible.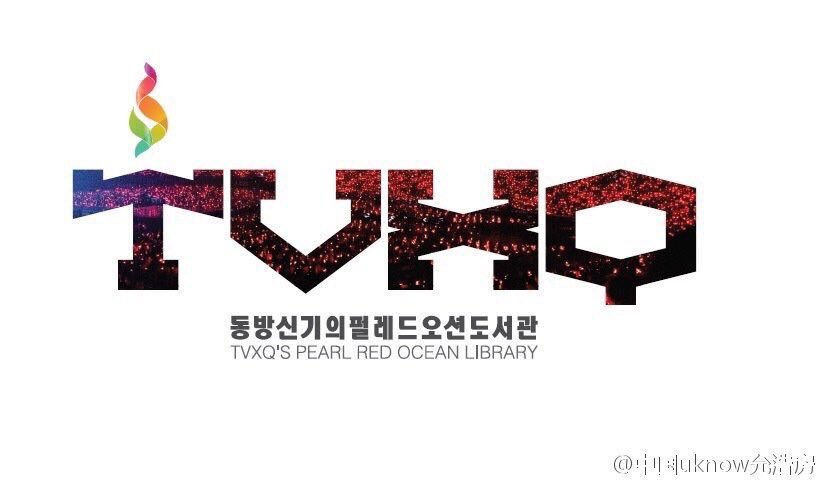 International aid organization, Hunger Savers disclosed that on the 3rd of May at 3:30pm there would be an opening ceremony for newly built "mini libraries" at Happy Schools in Seoul's poorer areas of Noryangin and Gwanak-gu. Happy Schools are regional centers for children operated by Hunger Savers.

TVXQ's overseas fan union had donated over 10,000,000 KRW in books, chairs, etc. to be used. Three fan representatives from China will be attending the ceremony today. This library project is in order to continue the symbolism of TVXQ's Red Ocean and in line with TVXQ's spirit of giving back to the community. Pictures of Yunho, Changmin, of TVXQ and the "Red Ocean" (fans) are also hung in the libraries.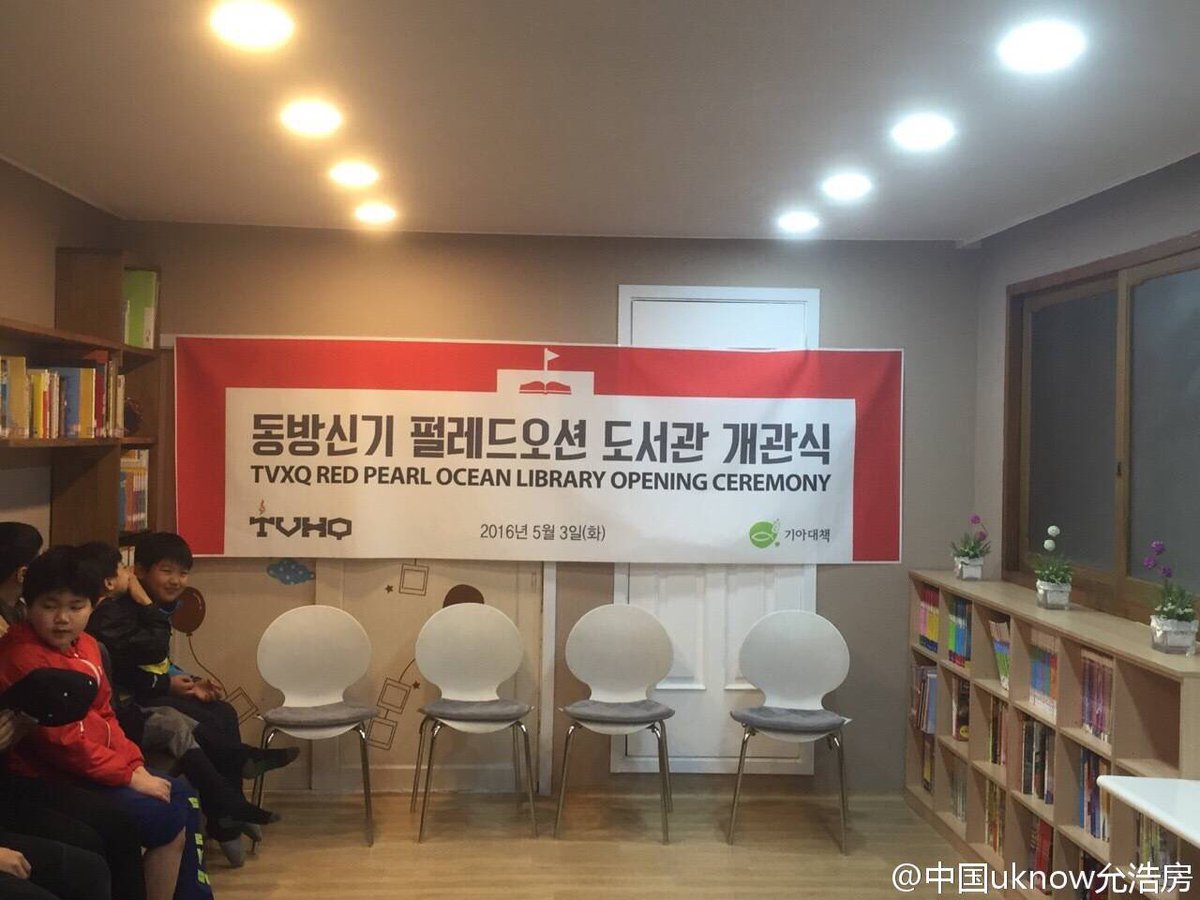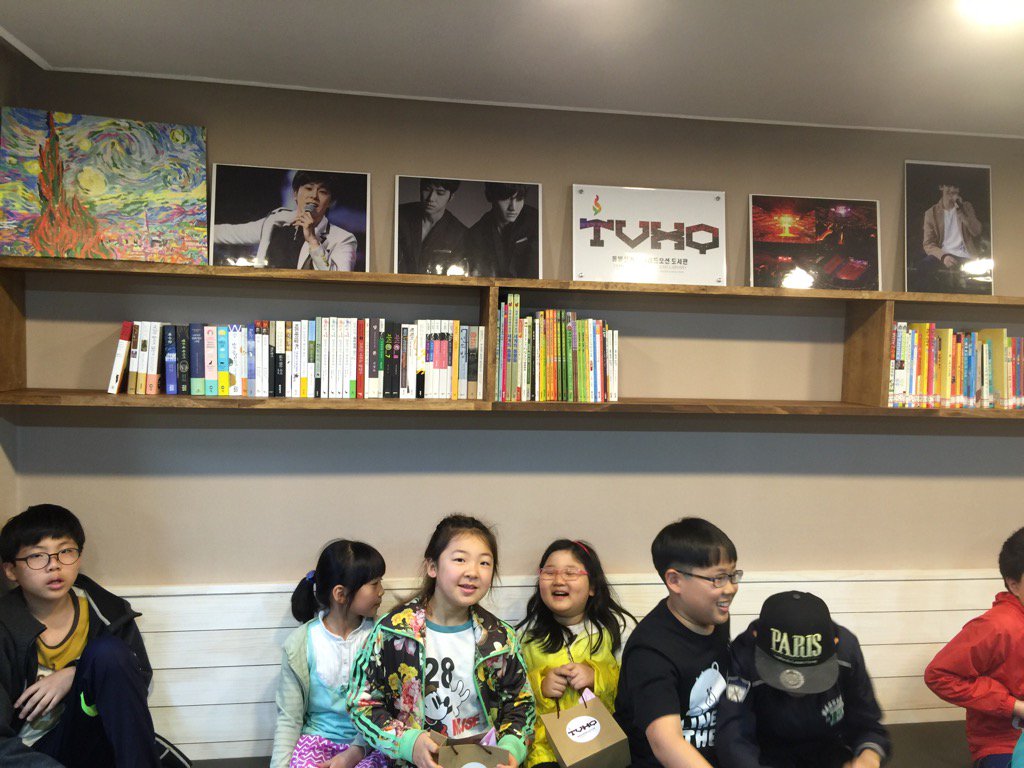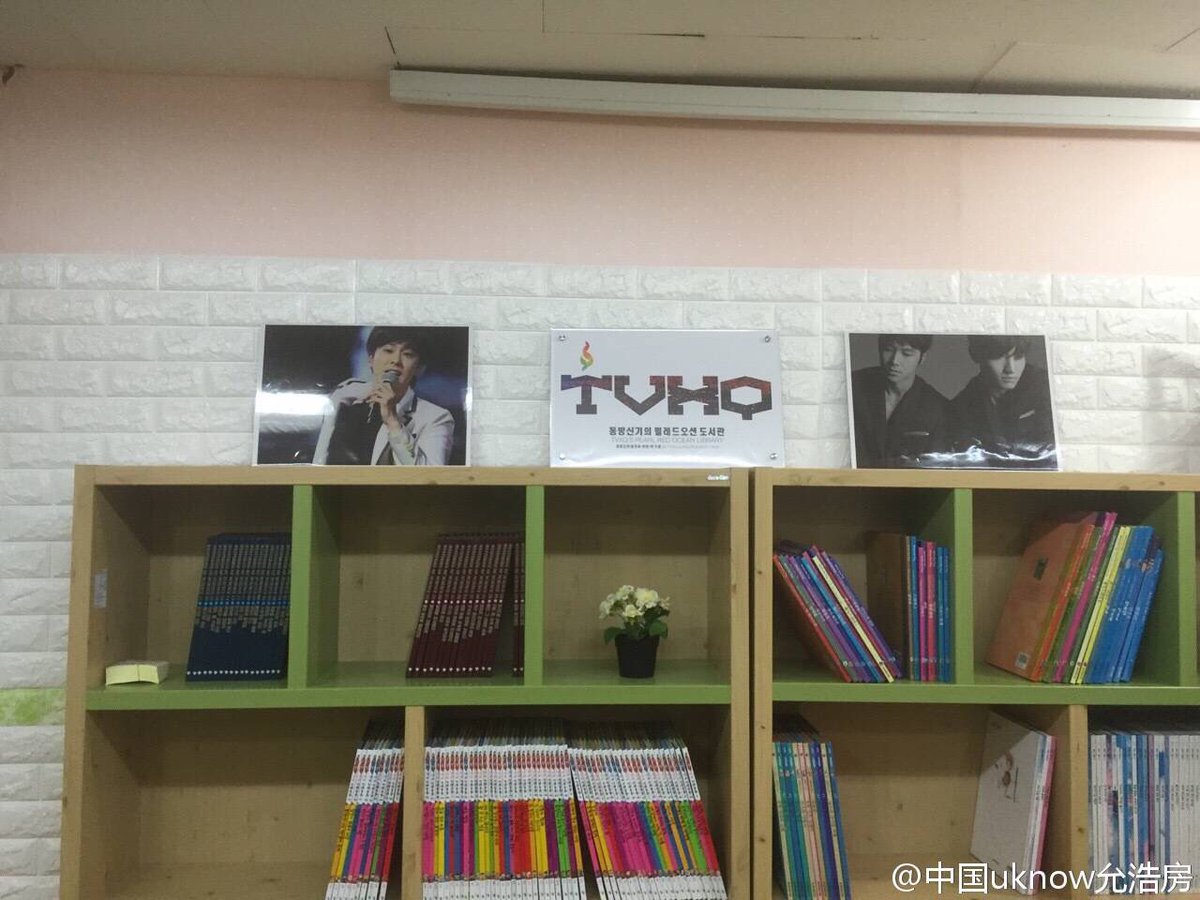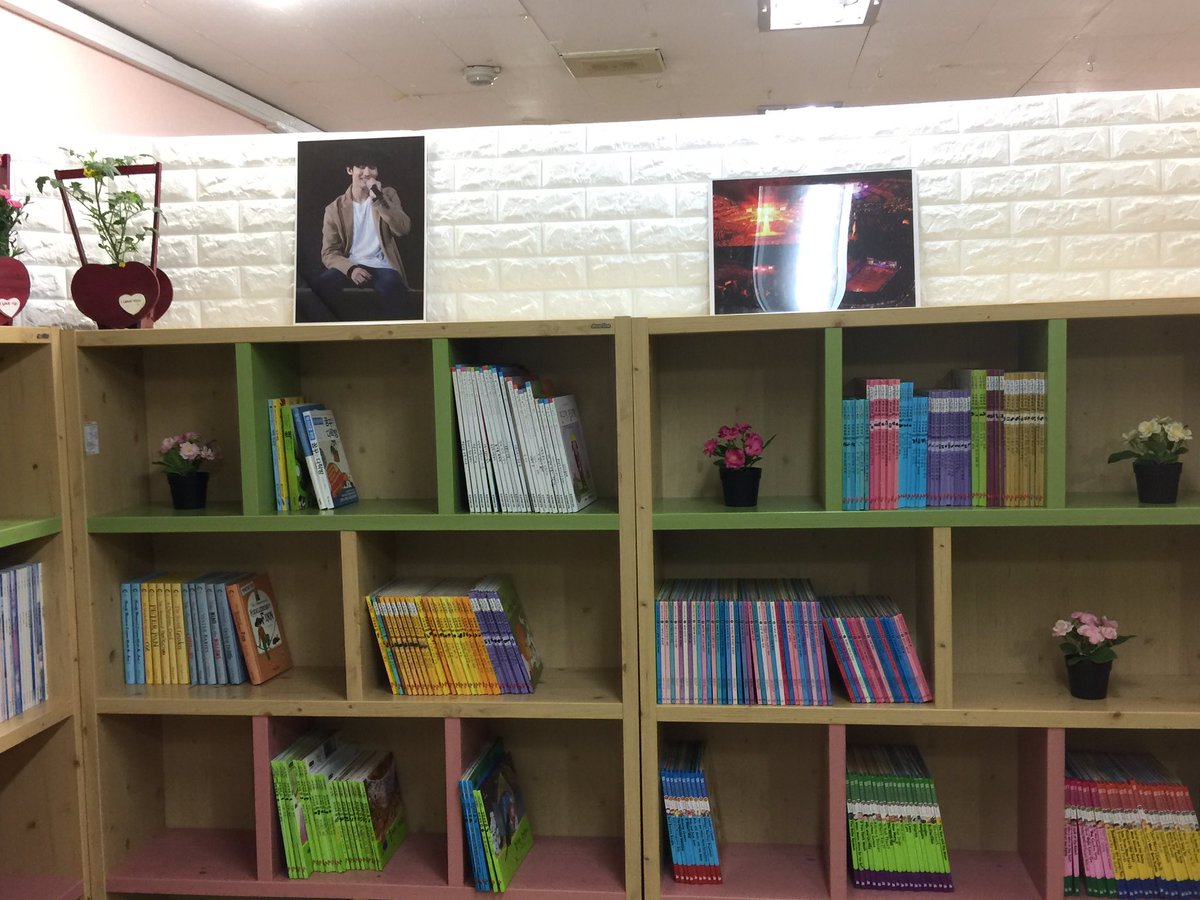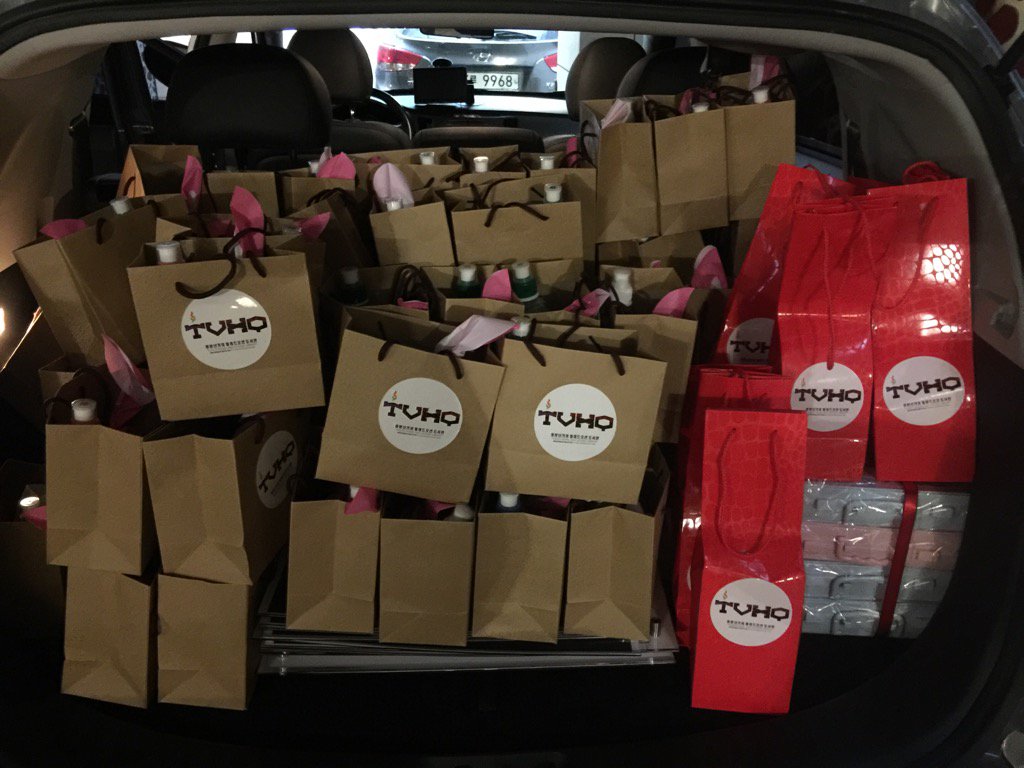 The children also shared a few words of thanks in form of this letter. One student wrote: "Thank you for making the library. I will use it well. I will study hard in the library.Thank you very much."
In turn, the grateful youth performed a few songs to express their gratitude.
Translation: snxy