Audience members were able to enjoy more SMPA unit performances with our TVXQ maknae, Choikang Changmin and members of Super Junior, Donghae and Siwon at a concert meant for attendees in their 20's and 30's, focused on Love and Marriage.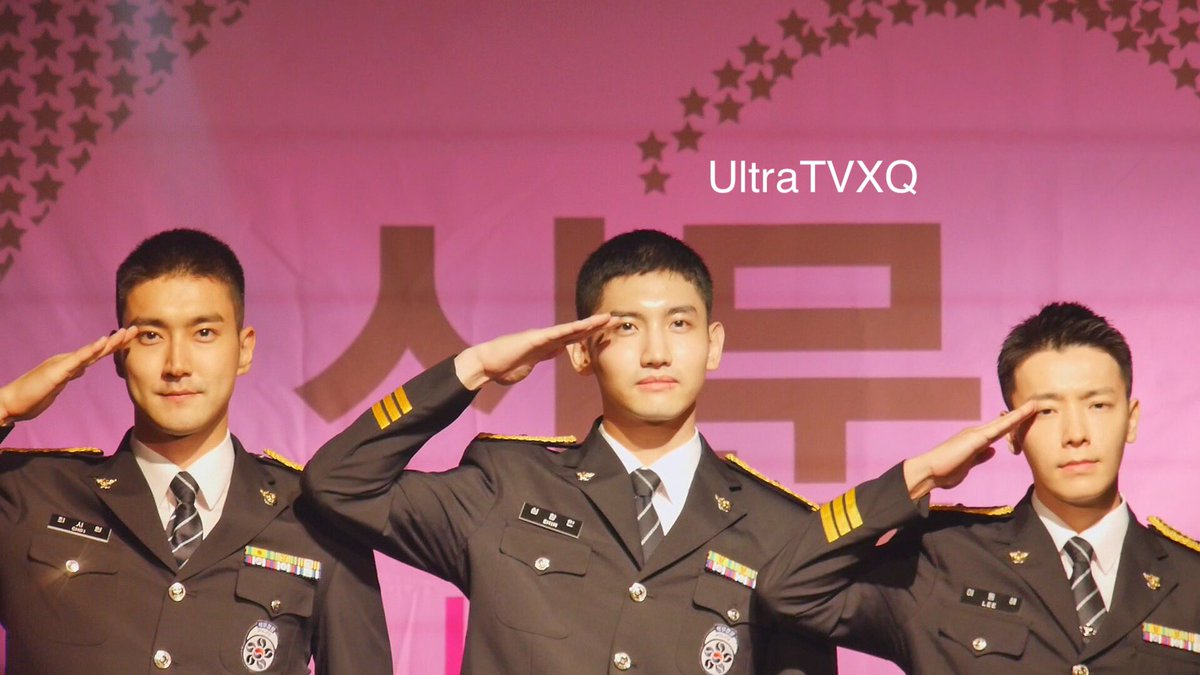 Fans screamed and cheered boisterously as Officers Shim Changmin, Choi Siwon and Lee Donghae participated in the, "Newspaper Concert." The Joongang News Agency was the host of the "Youth Generation's Dating & Marriage" event today on June 27th. Fans chanted his name: "Shim Changmin" over and over again, and he became shy. Changmin donned a newly shaven head, and during his solo, "Run Across the Sky," when he asked fans if they liked his new haircut, of course the screams hit the roof!
During part of the MC section, Changmin mentioned that he really didn't plan on getting married, however as the only son, and the eldest of the family, he needs to do so, or the home would be ruined (the end of the Shim bloodline and name). On another humorous note, the concert also revealed the Anti Violence video that Changmin participated in, and when the MC discussed it, Changmin become very shy. This is the video that they showed:
Officer Shim also performed a MIROTIC/The Way U Are medley along with Siwon and Donghae, and joined them in "Rokkugo/Oppa Oppa" medley.
Oppa Oppa

Rokkugo

In Changmin's final comments he stated: "There are one year and two months left in my military enlistment. While I've been active for more than 10 years, in between I'm living like this now as an enlilsted soldier for the sake of national defense and to do it really quietly (without attracting much attention), and to complete my military enlistment as conscripted policeman, I will work hard too, everyone as well please take care of yourself!"
160627 신문콘서트 – 서울경찰홍보단 일경 심창민입니다. 충성! pic.twitter.com/I4gZShw1wo

— Vitamin T (@cavelyt) June 27, 2016
아~ 좋다좋아 수박이박수 pic.twitter.com/Mpo7DnYYWJ

— 특급전사를 응원하는 특급빠순☆Jane (@janedoeslave) June 27, 2016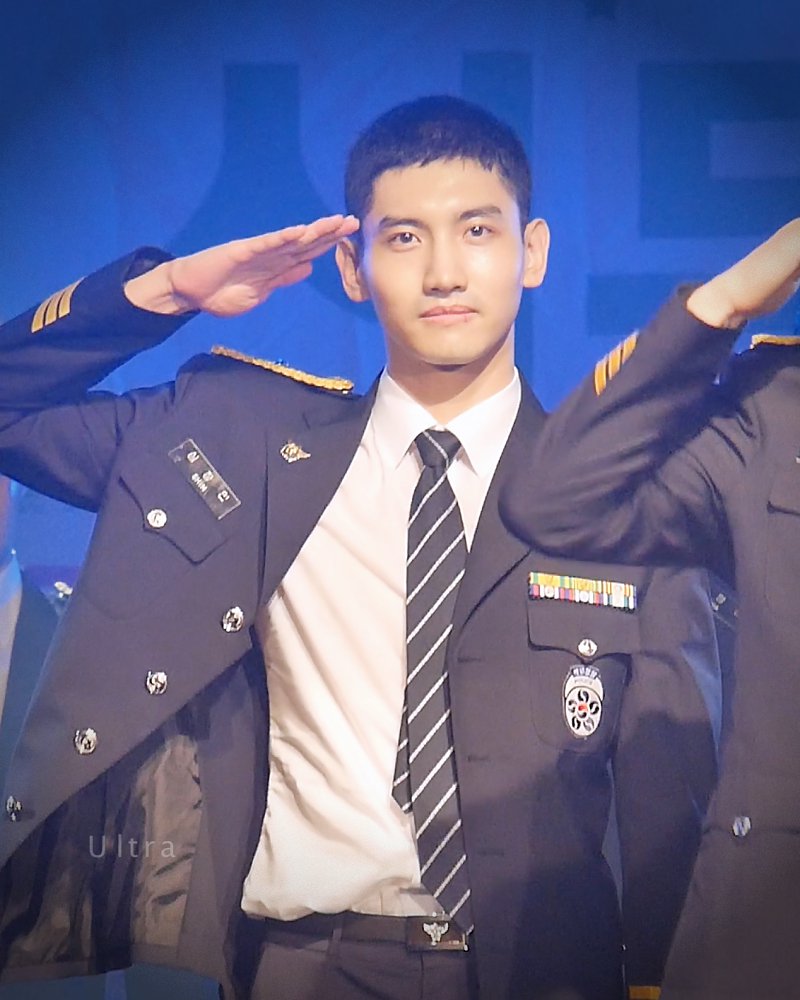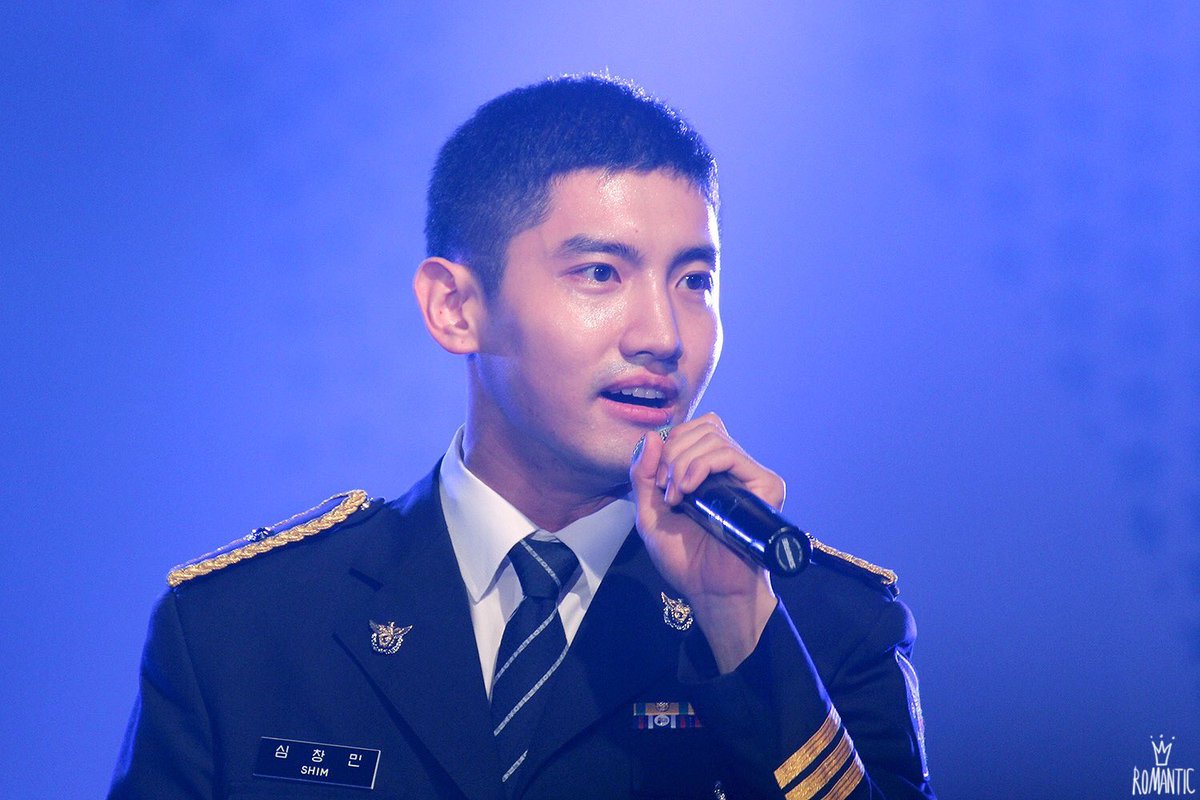 For more photos please see our Enlistment Facebook Album.
(quote shared by Joeylfy)