Special Class Soldier, Corporal Jeong Yunho, as well as Eunhyuk, Sungmin and Shindong will perform at a concert for Korea Peace and Unification on 26 July 7:30pm, at Molson Canadian Theatre Coquitlam in Vancouver, British Columbia, Canada. The Molson Canadian Theatre is located in the Hard Rock Casino, in Vancouver. The concert is not listed on their official website, but ticket information is listed below.
This event is sponsored by the National Advisory Council of the Republic of Korea.  The National Advisory Council advises and makes proposals to the President of the ROK regarding policy development and implementation for a democratic and peaceful inter-Korean unification.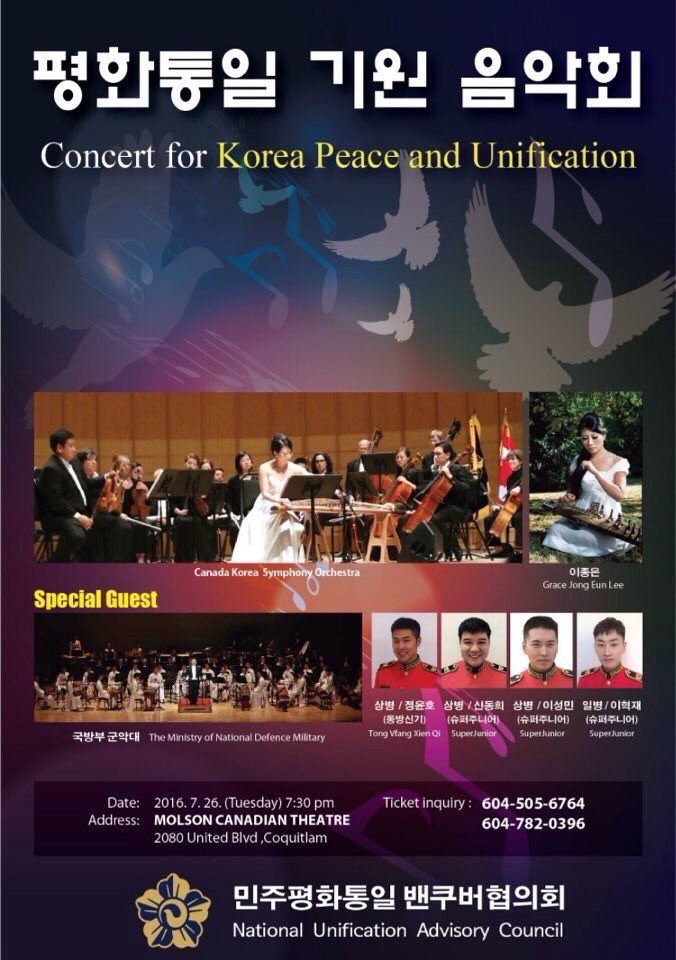 For ticket information, you can dial direct at: 604-505-6764 or 604-782-0396.
Hard Rock Molson Theater Venue seating chart; the money raised in this concert will go to helping North Korean defectors aid and well-being. Tickets prices starts from $88 to $125. Tickets can be purchased on Ticketmaster beginning next week.
This is Yunho's second trip to Canada, his first was for a cameo in BoA's "Make Your Move" movie filmed in Toronto.