Each year SM and AVEX delight fans with their favorite celebrity calendars, however this year SM will not be selling one of TVXQ to the dismay of fans. However, thanks to AVEX TVXQ fans get to enjoy the upcoming New Year's calendar of Tohoshinki! Starting on January 31st, 2017, we can order the limited desk calendar full of photos, along with a BigEast exclusive daily notebook!
This year's theme is Zodiac ('star signs').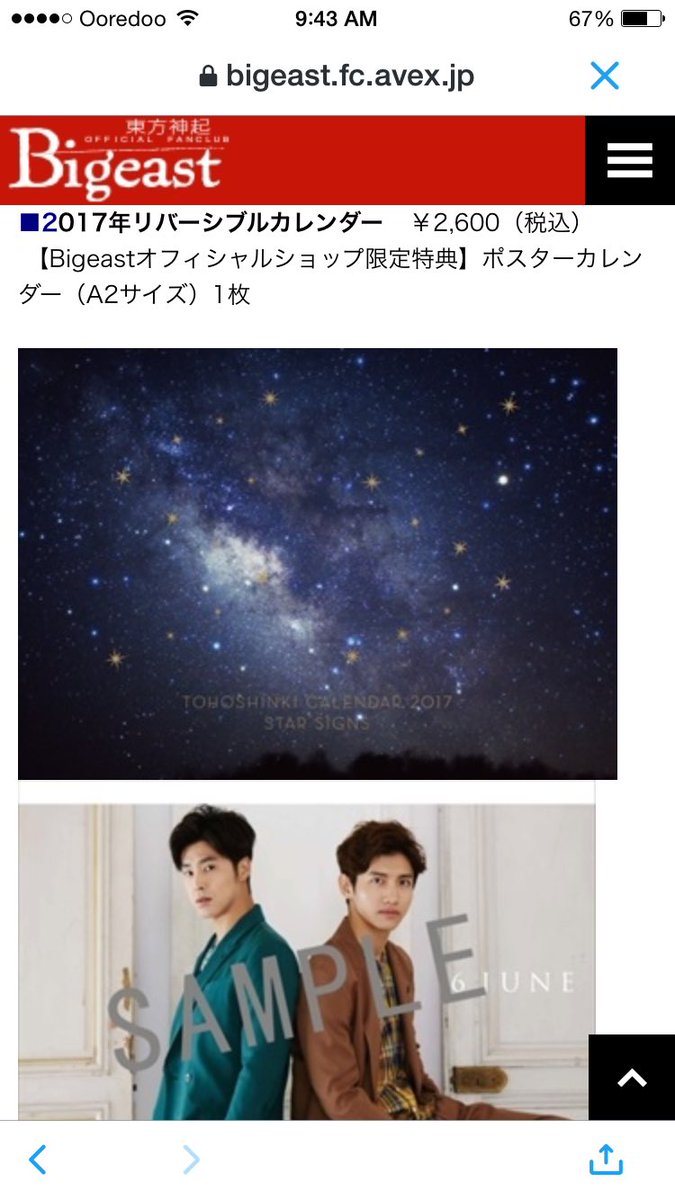 Sales start date and time: January 31, 2017 (Tue) 19: 00 ~ Scheduled
■ Bigeast Limited Edition 2017 Desktop Calendar ¥ 2,600 (tax included)
Annually, Weekly desk calendar for Tohoshinki Official Fan Club "Bigeast" members only. Tons of off-shoot photos. A total of 56 pages (including the cover page and others) starting in April 2017 through March 2018 are items that can be enjoyed while turning around the off-shot unique expressions, looking back on the activities of two people so far.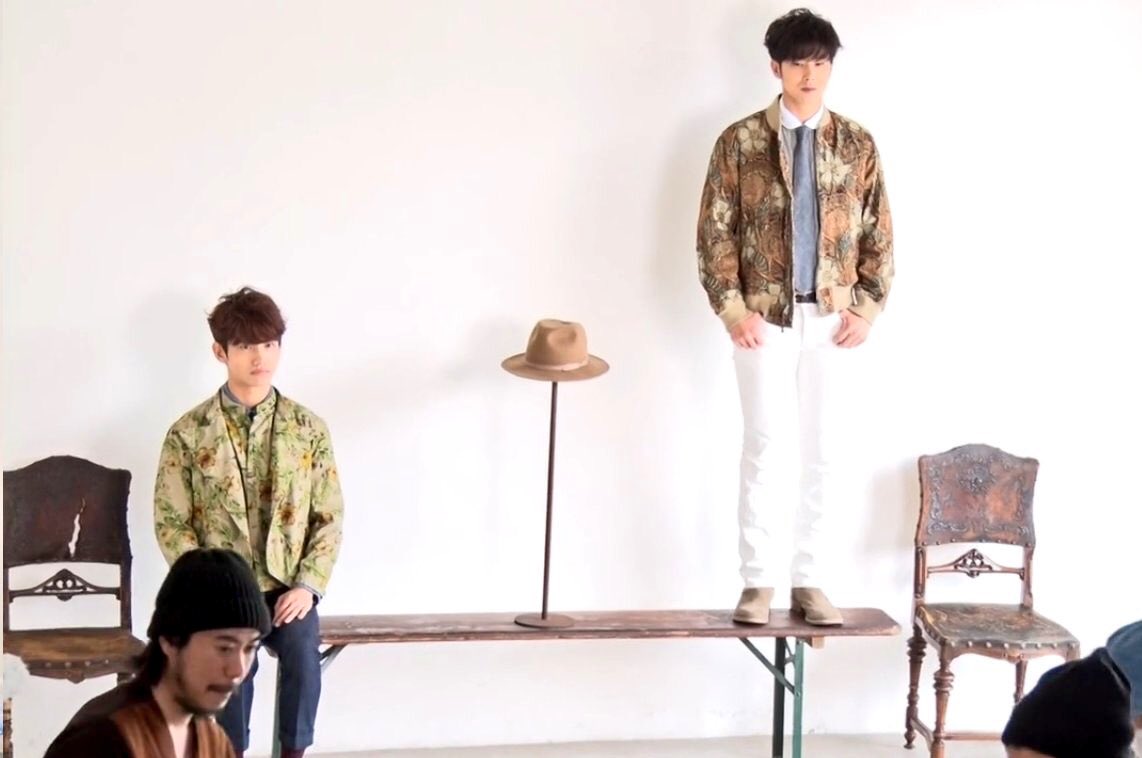 ■ Bigeast limited edition 2017 diary notebook (with a sticker) ¥ 1,600 (tax included)
A diary notebook consisting of monthly, weekly, personal data, free pages, an easy-to-use content that emphasizes practicality incorporating off-shot photos.
For the whole schedule management according to various scenes of private, school, work, etc. as well as the event and anniversary of Tohoshinki, as well as the total of 176 pages (cover, covert) from the beginning of April 2017 until March 2018 It is a perfect item.
"Diary Decoration Sticker" is set for even more enjoyable use! Please paste it on marking on a special day.
※ If you have "Bigeast Limited Diary Cover" you can use the notebook as a refill.
■ 2017 Reversible calendar ¥ 2,600 (tax included)
【Bigeast Official Shop Limited Award】 1 poster calendar (A2 size)
With the contents from April 2017 to March 2018, a two-page two-sided wall-mounted calendar per month. You can decorate your room with your favorite page.
—-
Sales start date and time: scheduled from Tuesday, January 31, 2017, 19: 00-
★ Product details can be confirmed on January 24 (Tue) from 19: 00!
【Bigeast Official Shop】 ※ Start display from 19:00 on Tuesday, January 24
(PC)http://shop.mu-mo.net/a/list1?jsiteid=BGFC&categ_id=615734
(MB)http://m-shop.mu-mo.net/a/list1?jsiteid=BGFC&categ_id=615734
【mu-moショップ】※2017年リバーシブルカレンダーのみ。販売開始時からの表示開始
(PC)http://shop.mu-mo.net/list1/203203062
(MB)http://m-shop.mu-mo.net/list1/203203062