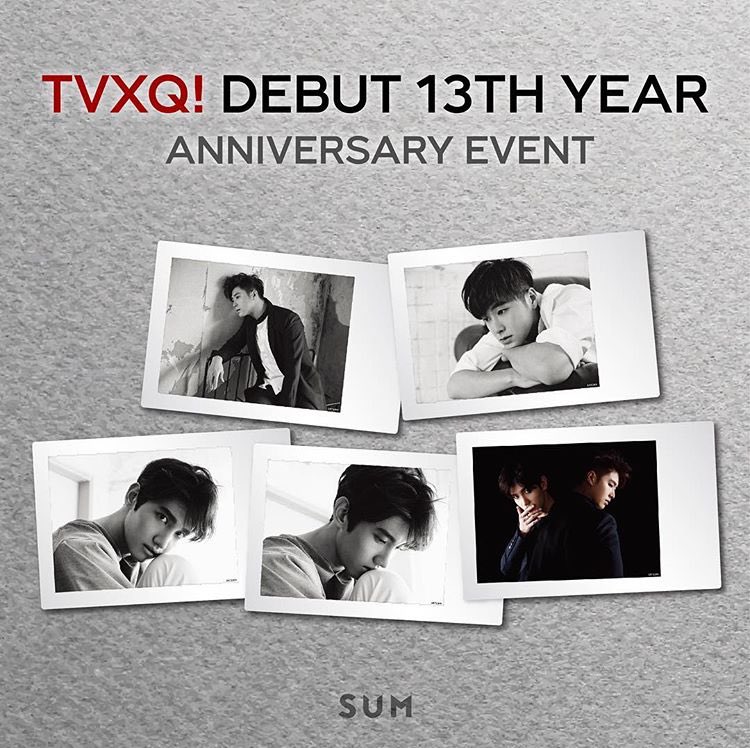 December 13th Debut Anniversary
Today, December 26th, TVXQ celebrates 13 years since making their debut in 2003 on Korean TV with their first hit song, HUG. Many have followed the fandom since 2003, but most of us have joined the sometime after their debut, some becoming fans after Yunho and Changmin came back as a duo from their hiatus in 2010. Regardless of how long we've been fans, we are all so grateful to Yunho and Changmin for their hard work and enriching our lives with their performance art and voices!
Even though Yunho and Changmin are both serving in the military right now, fans loyally await patiently for their return, Yunho being discharged in April and Changmin in August. Fans are already discussing how to save money in their plans for the spectacular come back of the kings of KPOP!
Meanwhile SM Entertainment, their Korean agency, shared special photos and handwritten messages from Yunho and Changmin to their fans, along with a special discounted showing of T1ST0RY & … at the SM Artium at Coex, in Seoul.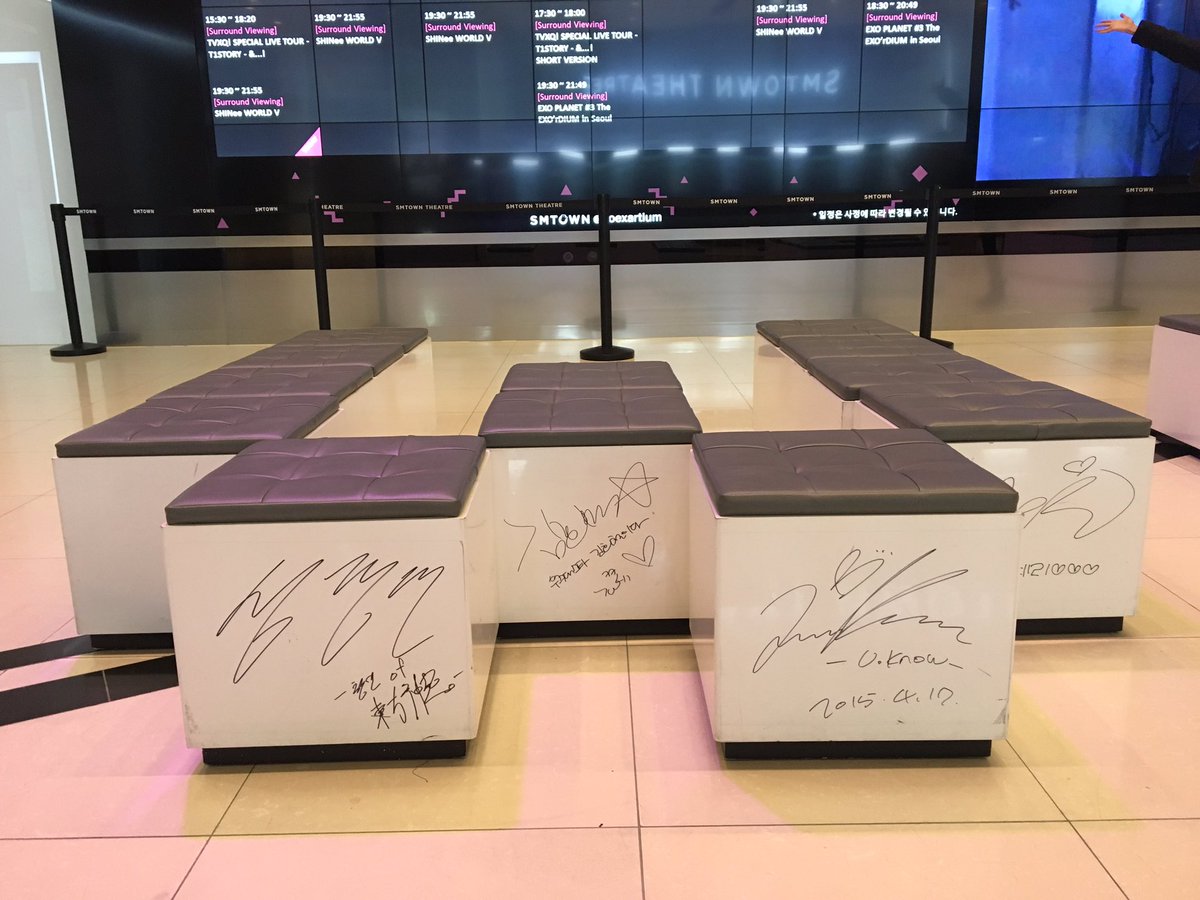 The photo Changmin shared, never seen before, was taken at LA Dodger Stadium, when Changmin and Yunho were in LA and went to the closed stadium for a private tour.
Changmin's Message and special photo: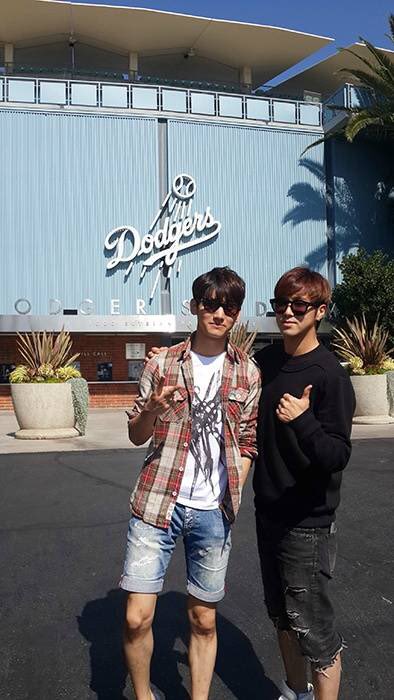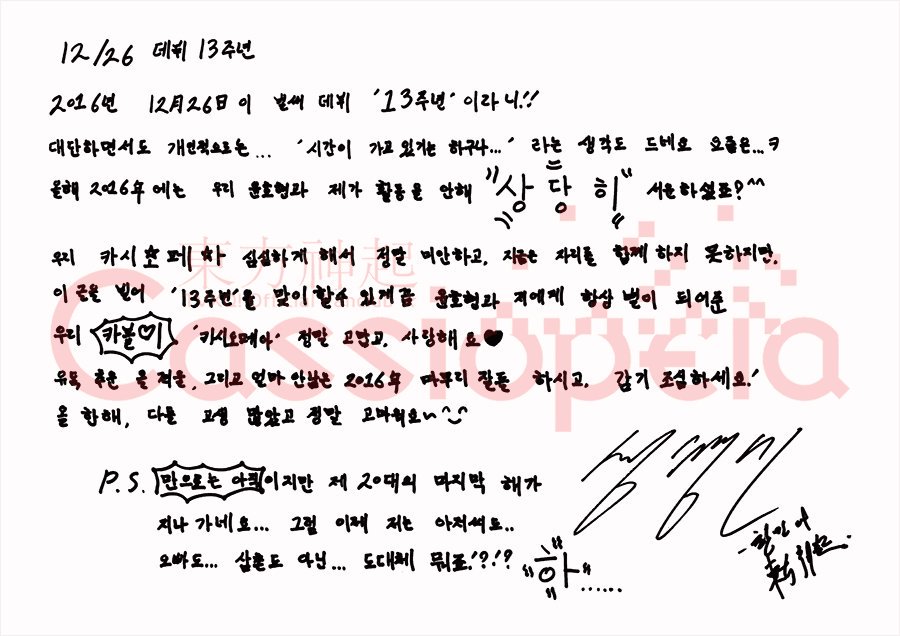 Already, the 26th of December 2016 is our 13th debut anniversary!
It's amazing but personally… recently I think "time does fly by"… LOL.
You all were "Q U I T E" upset as our Yunho Hyung and I didn't have any promotional activities right?^^
We are really sorry for making our Cassi☆p☆ia bored, and though we can't be together now, through this letter, I'd like to say to our C♡vely ' Cassiopeia' who are the reason we are able to celebrate our '13th debut anniversary' and who are always the light to Yunho Hyung and me, really thank you and I love you♥
Wrap up this winter that is especially cold and the rest of 2016, please be careful not to catch cold! You all went through a lot this year and I am really thankful~ ^_^
P.S. ALTHOUGH NOT YET IN INTERNATIONAL AGE, my last year of my 20s is passing by… so then I won't be an ahjussi (mister).. an oppa… or a samchon (uncle).. just what am I?!?! SIGH …
-Changmin of 東方神起-
Yunho's Message and photo to fans:
To: Cassiopeia~☆
Everyone! It's finally the 13th anniversary ^o^
Really, for such a long time~ Thank you very much for your unchanging love and support!
It's so great that everyone has grown so much with TVXQ,
and I have even more anticipation for the future
Next year, we will spend the 14th anniversary together~♫ From Monster U-Know!
– U.Know-
SUM Store at DDP, Seoul also offered special TVXQ anniversary pins and the famous TVXQ T1ST0RY hat that both Yunho and Changmin wore during their last Korean concert, available for purchase by lucky fans in Korea! (not sold online)
Source: SMTown
Translatation: JanieTVXQ and snxy