His fans are clamouring to descend on Yangju later this month, to witness the official discharge of Special Class Soldier Jung Yunho and welcome back Monster U-Know Yunho to the public stage! Speculation has turned to confirmation: Yunho will perform in the July 10th SMTown Seoul 2017!
The discharge of U-Know Yunho, who is going to return as a monster, is coming up in 10 days.

TVXQ's U-Know Yunho entered the Army Training Camp on the 21st of July, 2015, and was deployed to the army band of the 26th Mechanised Infantry Division in Gyeonggi-do, Yangju to fulfil his military duties. Already, the 21 months of military service is soon ending and on the 20th, he will be discharged.

Although it was a relatively late enlistment, U-Know Yunho who is known to have a sincere attitude and an upright personality both as an artiste and as a person, continued to show it in the army. At the time of exiting his training camp where he had received basic training, he was selected as best trainee, and during the course of earnestly serving his military duties, attained above the required 90 points in all the subjects of marksmanship, fitness, psychological aptitude and combat, earning the title of Special Class Solider.

Along with the honour of being Special Class Solider, he was promoted to Sergeant and became squad leader as well, showing his leadership even in the army. Army mates who have spent his army life together with him, have shared behind-the-scenes stories from here and there, once again proving his dependable self.

Following on from U-Know Yunho's discharge, Choikang Changmin's discharge will be coming up in August, and attention will be paid for the resumption of TVXQ. During the absence of U-Know Yunho and Choikang Changmin, even domestically, and overseas, TVXQ's influence has been felt. Not only are the works in which they have appeared in been exported overseas for high prices, their remix album which did not even have a new song, attained #1 on the Oricon chart.

In particular, there is a film concert underway in Japan that consists of concert images, from last April to November, "TILL" was held nationwide in Japan, in 47 cities, to a scale of live houses as well as live halls, mobilising 50 venues and about 150,000 people.

This year as well, from March onwards, "TILL 2" has been underway. In 5 main cities such as Tokyo, Osaka, and Nagoya, 5 arena-scale concert venues, with about 120,000 people (so far) have been mobilised, indeed, raising the admiration for TVXQ.

At the time of U-Know Yunho's enlistment, he had said, "By the time I discharge from the army, I will return having become an even stronger, an even more matured and cooler monster." As the time for us to meet him is not far off, there is excitement and anticipation for the U-Know Yunho that will be to come as well as TVXQ's activities.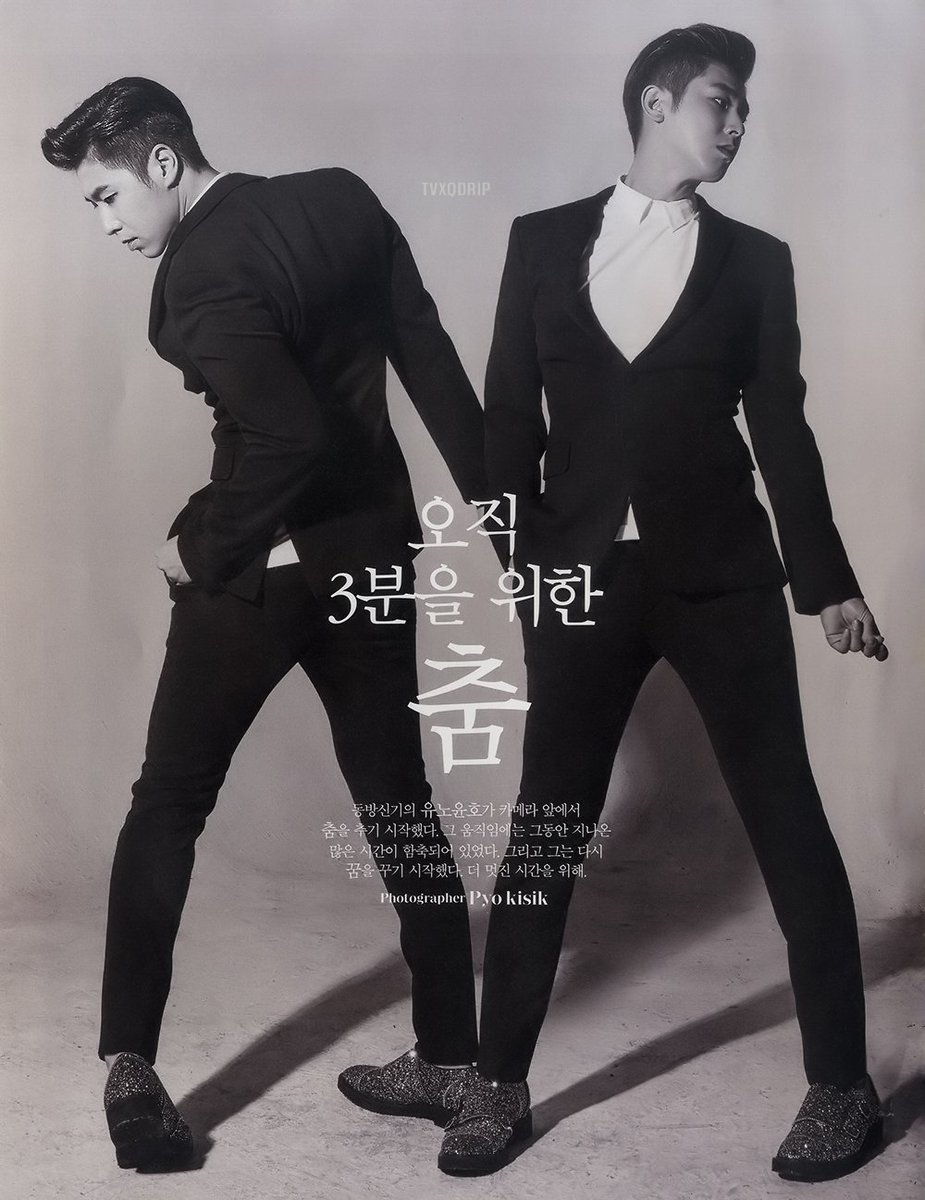 The Seoul Sangam World Cup Stadium can sit up to 66,000 and we anticipate SMTown Global Packages to be made available to international fans in early summer. There is also talk of Yunho performing at SMTown Tokyo and then anxious anticipation for Choikang Changmin's discharge in early August allowing them to make a comeback as a duo to return to anation in Japan, usually held mid to late August.
SMTown Source: Naver
Comeback Source: Naver
Translation: snxy