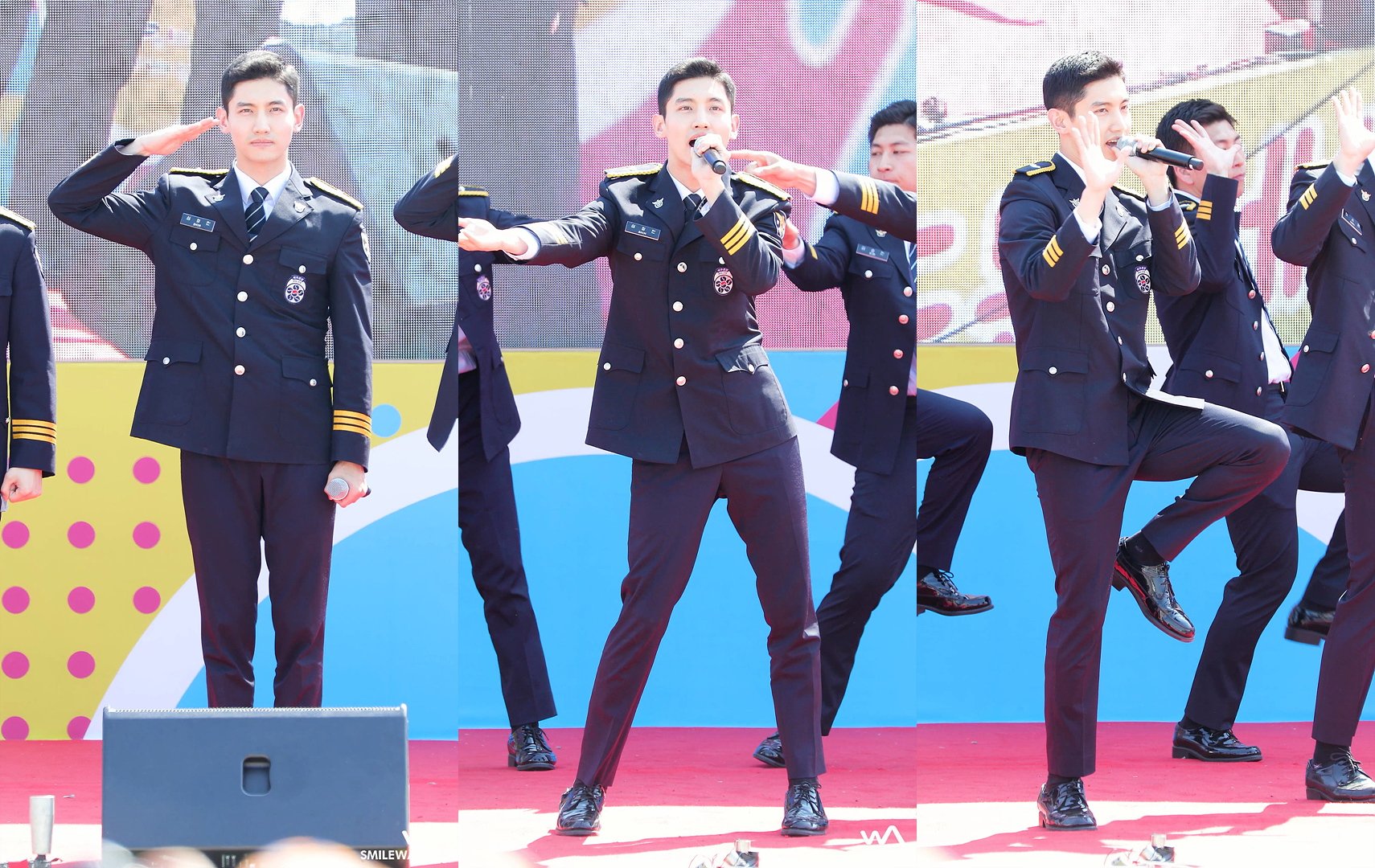 Dashing in his uniform, Sergeant Shim Changmin, along with his Super Junior label mates, Siwon Choi and Donghae Lee, and SMPA performed at the 2017 U-Clean Youth Concert.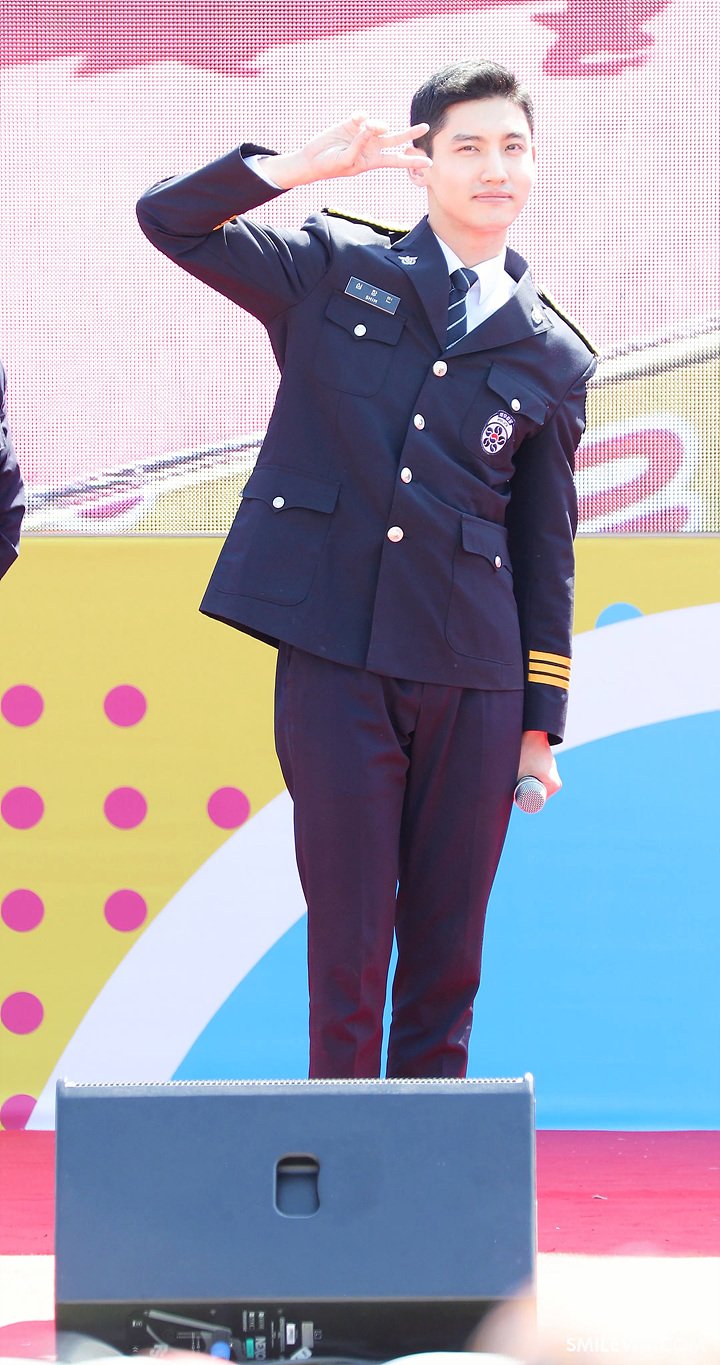 Changmin and SMPA promotional unit performed H.O.T's Happiness and also one of TVXQ's older songs from 2007, Balloons. Other performers included Pristin, Snuper, Mad Clown, Yesung (Super Junior), and Youth concert team.
Happiness fancam by Dear Peach Deer

Happiness fancam by zam

Happiness fancam by UltraTVXQ

Happiness fancam by PlayMax

Balloons fancam by UltraTVXQ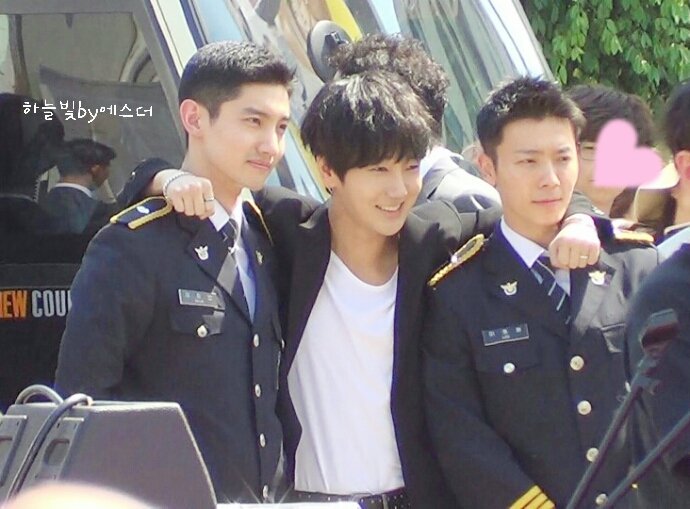 Also in attendance to support her brother, Jiwon Choi shared photos on her SNS taken with her oppas.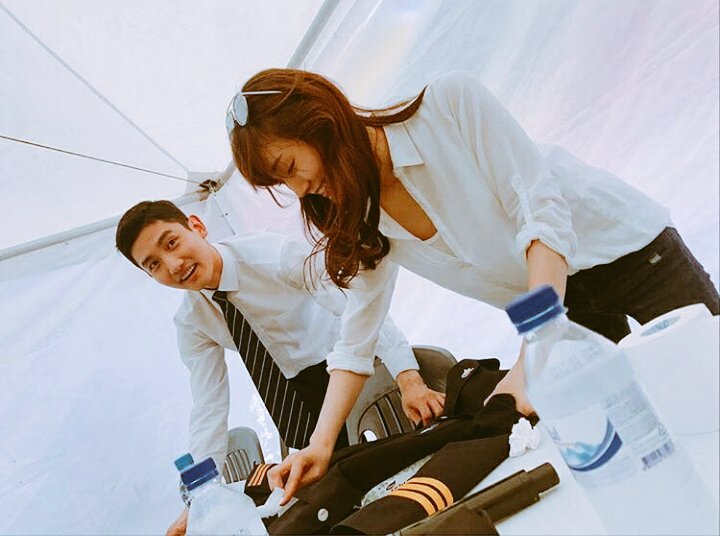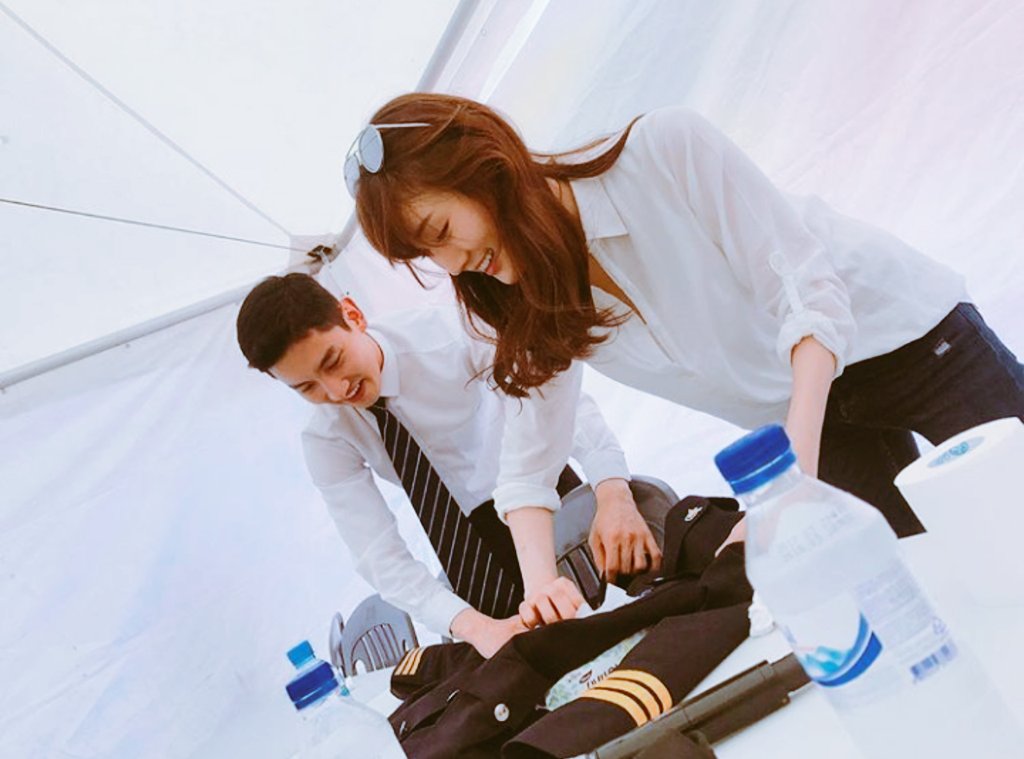 An eagle eyed fan even noticed the callouses on Changmin's fingertips, showing signs of his untold hours of guitar practice. Changmin has been spotted previously with sheet music and a guitar, and we can't help but anticipate his guitar skills in their TVXQ comeback concert!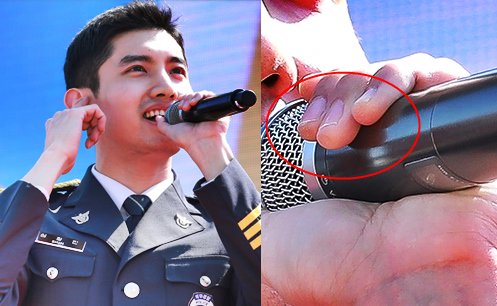 Other HQ photos found on our Enlistment Album in Facebook