We won't go as far as saying that Max is recruiting to expand the famous KyuLine celebrity friendship, but recently a younger colleague, comrade policeman, Hyunwoo Park, has shared a "Saturday Night" date where Changmin treated him to dinner!
"Saturday dinner with #changmin #최강창민 hyung. Thank you for your warm advice. Next time, I'll treat you." His junior policeman pronounces himself as Changmin fan. Remember when TVXQ said they wanted more male fans? Perhaps this time in the military has gained them hundreds!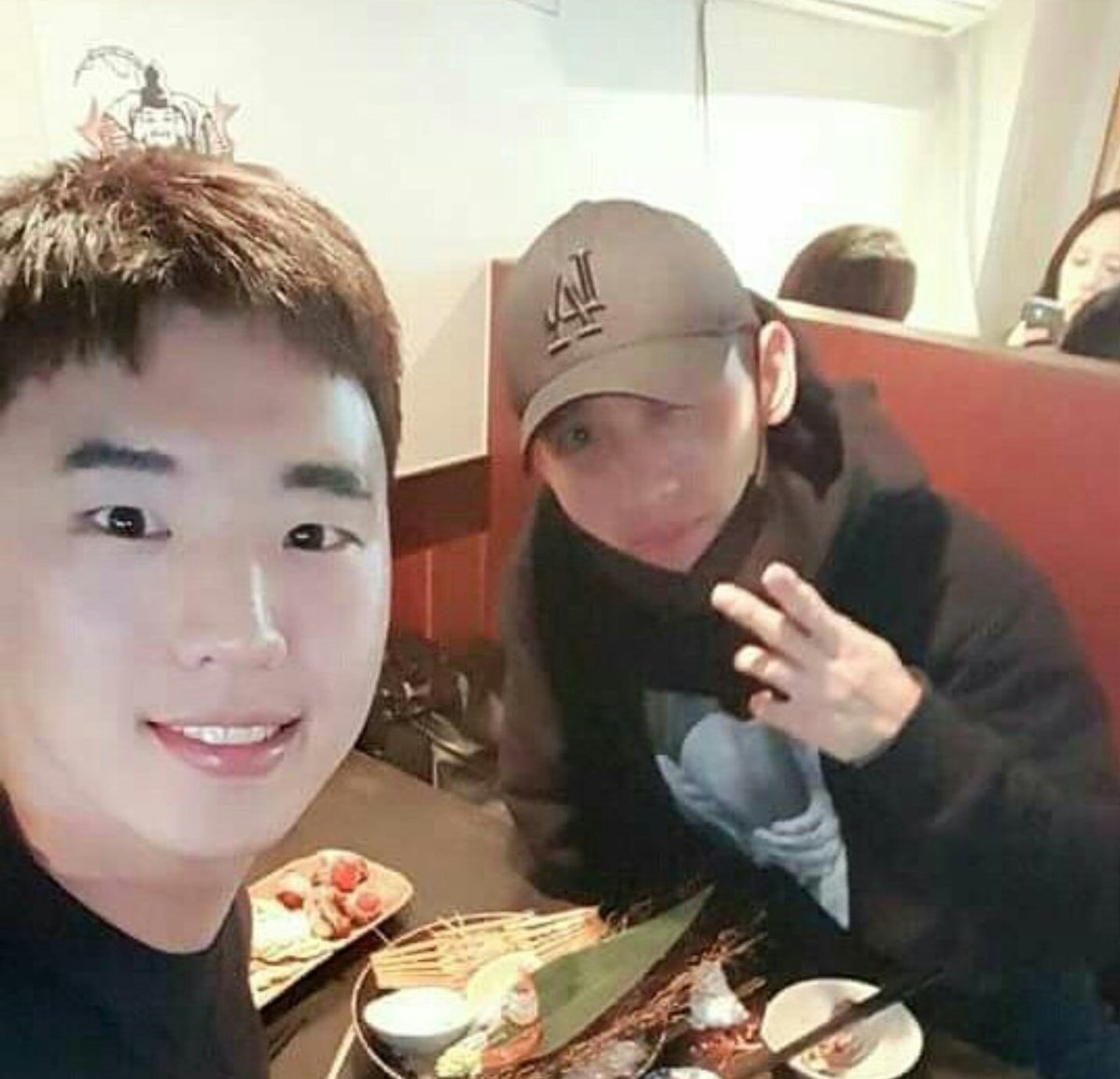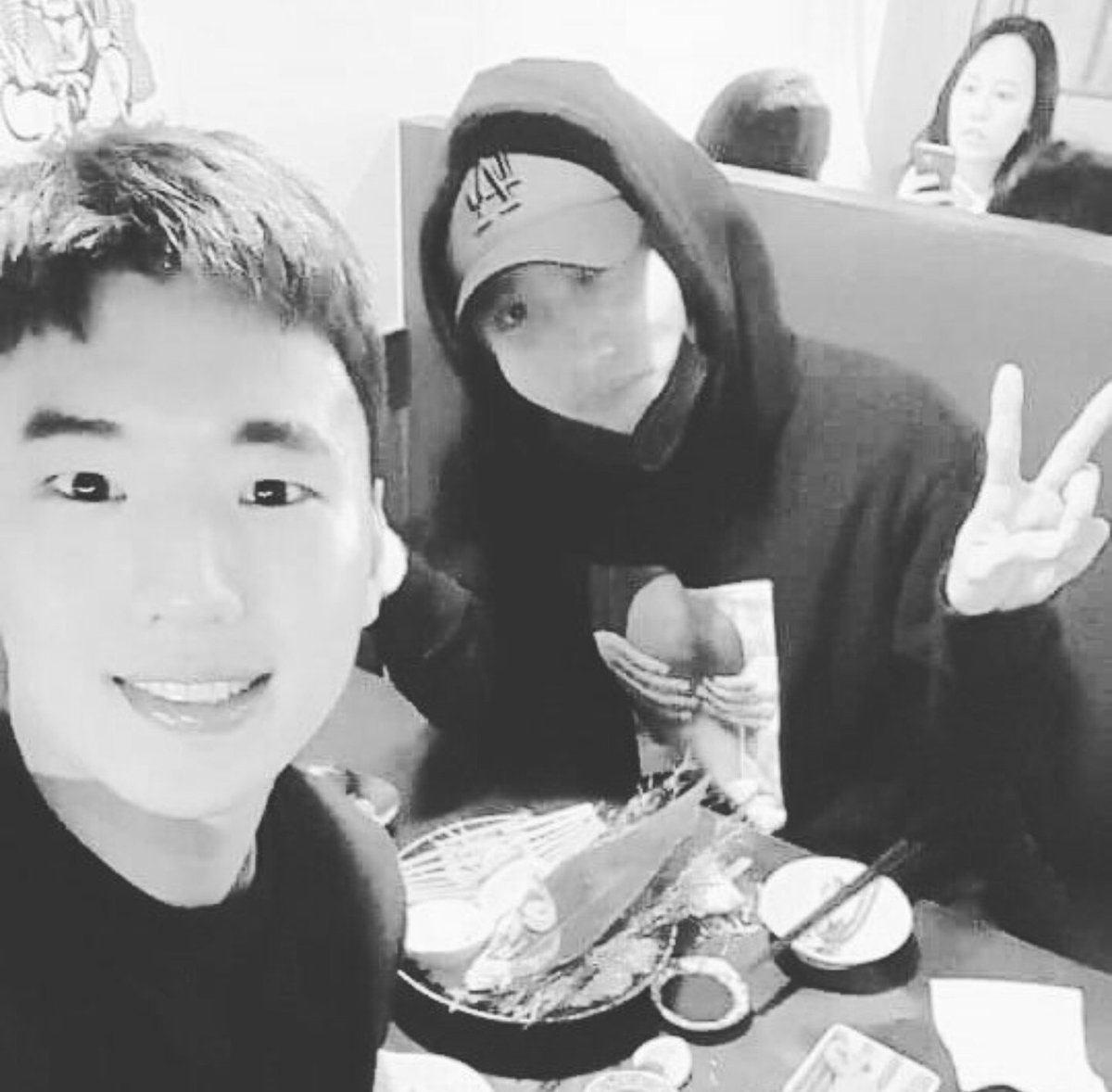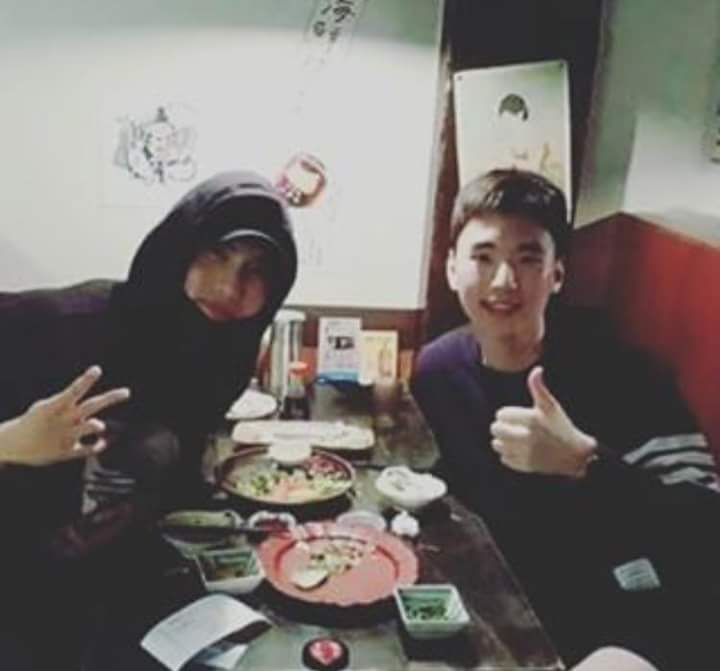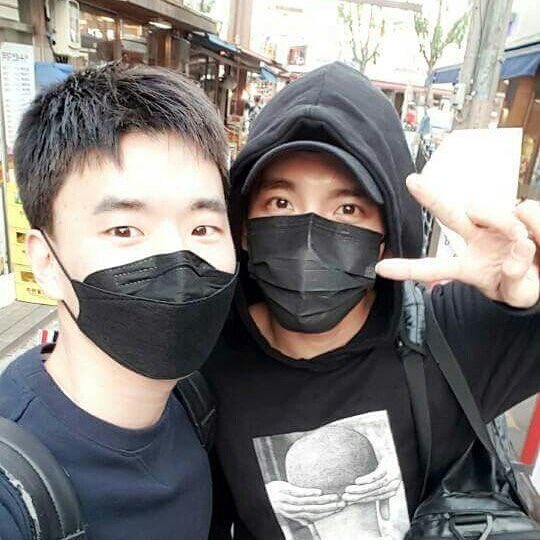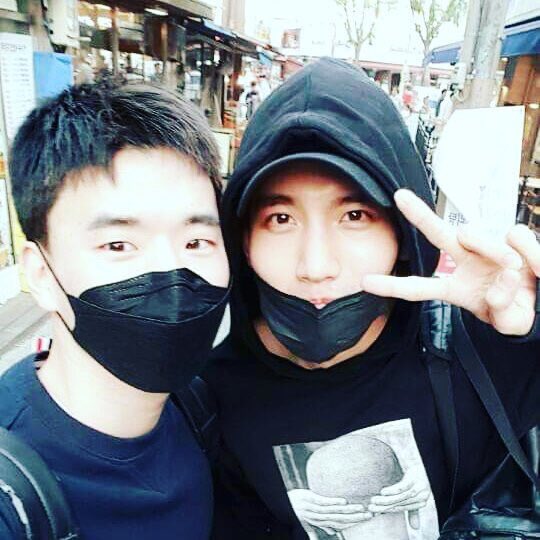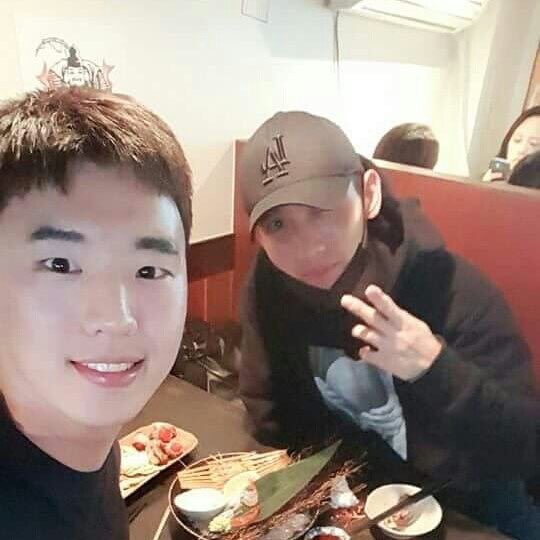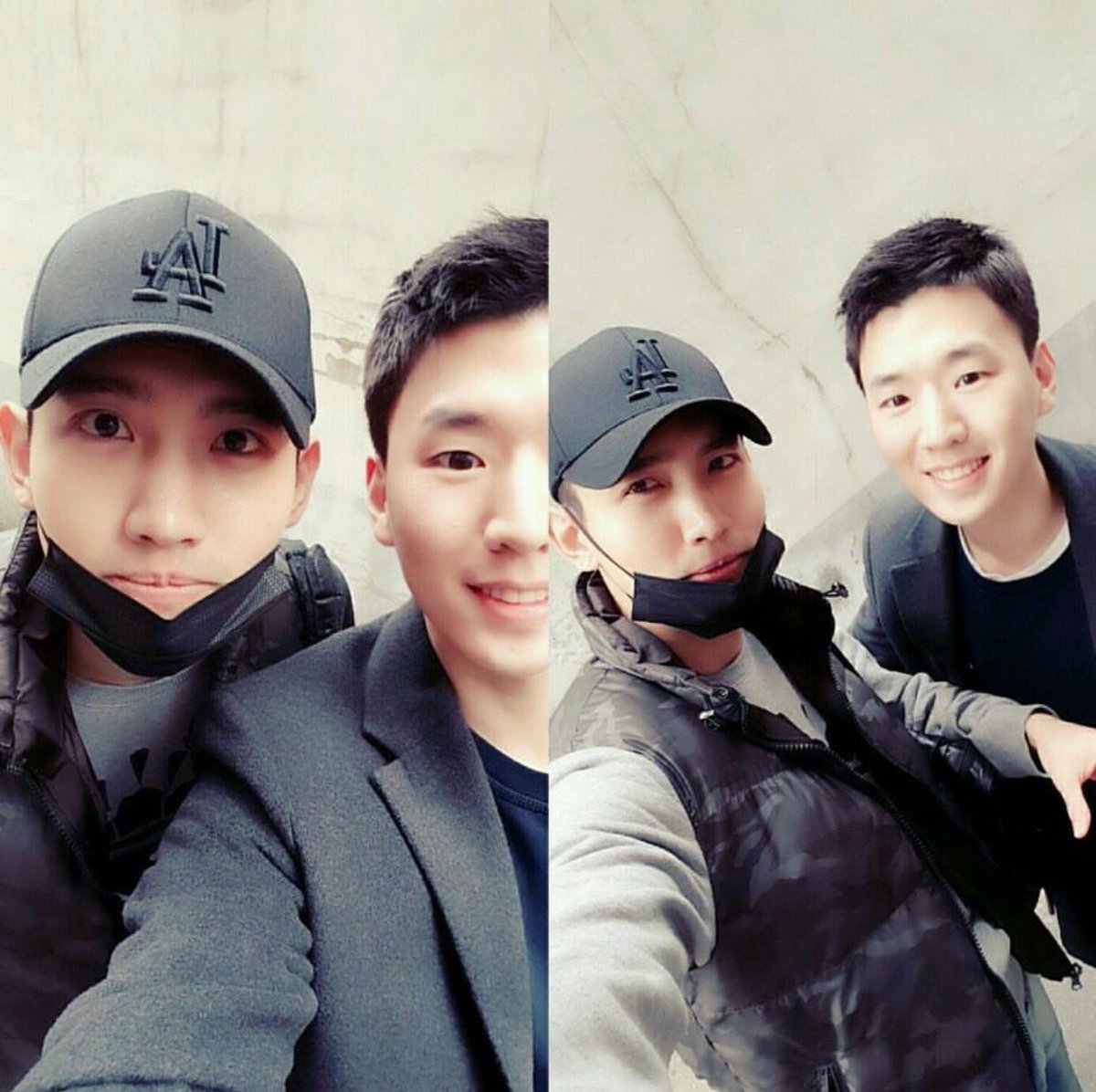 He is so dashing dressed in black, with his LA Dodger hat!
The restaurant, Izakaya Kyunsung is located in Gyeongseong (Gyeongbokgung station, exit 1) has a Naver blog.