"Don't use any fandom colored lightsticks," SM said. "Only use the the official SMTown wristband only," they said.
BigEast fans, who have been waiting for TVXQ for two years responded, "Thanks, but no thanks!"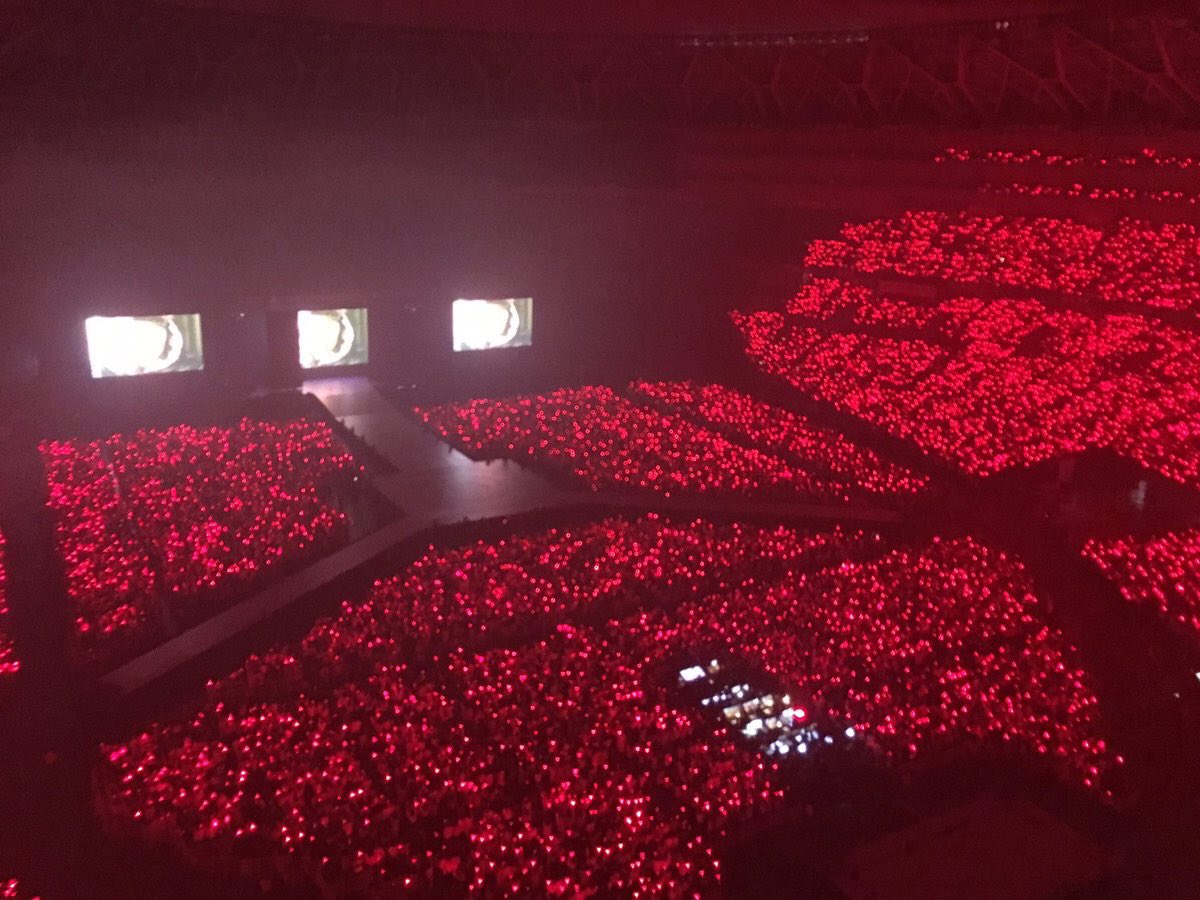 While their beloved Yunho performed his heart out on stage, BigEast fans that filled the Kyocera Dome, showed the 31 year old, how much he was missed, and welcomed him back with a beautiful red ocean. At one point there was a special project where the participants wrist bands spelled out the letters "T.V.X.Q" in the audience!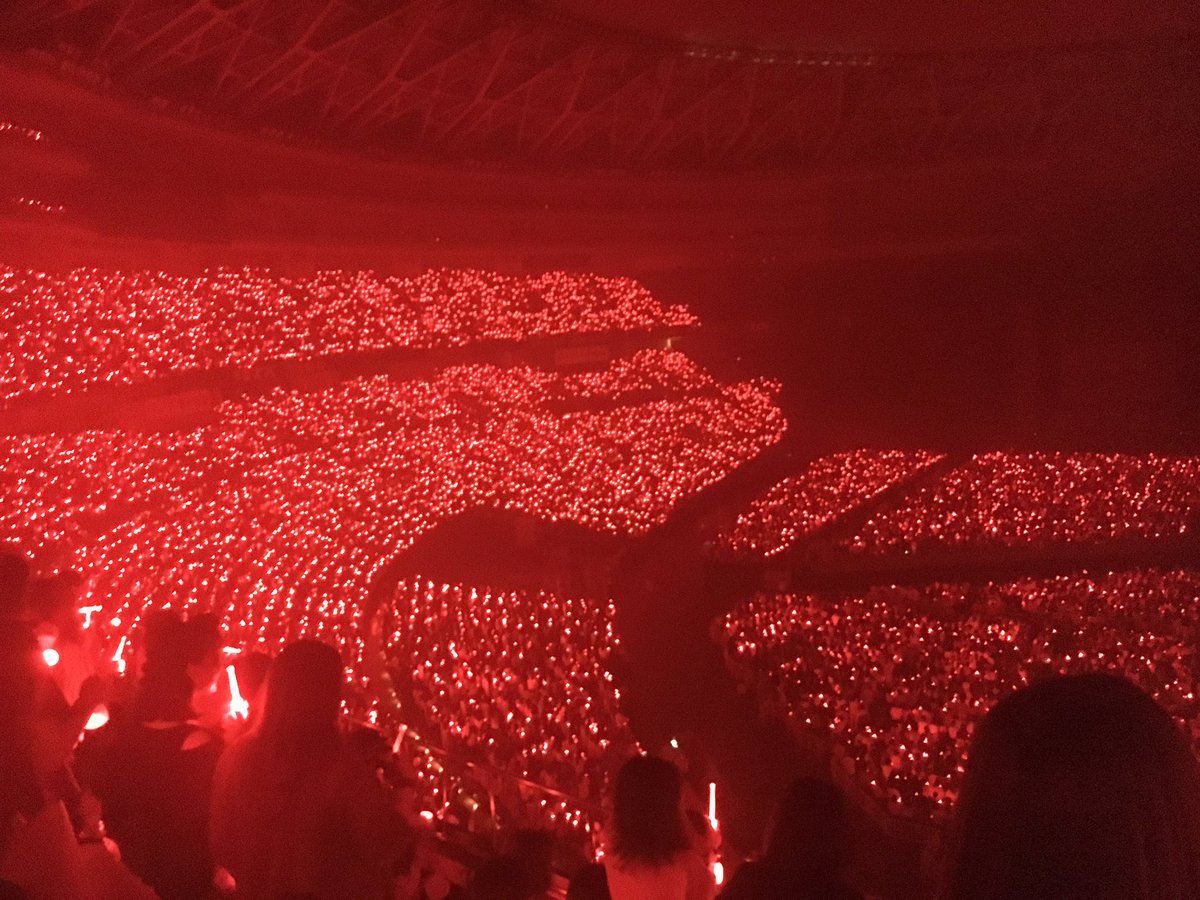 Since fans were not supposed to bring in their own lightsticks, BigEast fans got creative by wearing their red tshirts, red pants, skirts, dresses, and accessorizing with Tohoshinki light rings, bracelets and wristbands which all blink RED! Fans reported, "When Yunho's VCR started, the whole venue was red, not SM's lightsticks, all ours!"
Yunho's setlist was very similar to the one he performed in Seoul, performed flawlessly. His last two songs were performed in Japanese, and of course the dome went crazy! We will share the fancams from Seoul, since Japan does not allow photography in their concert venues.
Drop (Korean)

MC
Mirotic (Korean)

Why (KYHD – Korean)

We are! (Japanese)
170715 SMTOWN LIVE in Osaka#정윤호 #유노윤호 #Yunho #ユノ pic.twitter.com/9jCA126uLT

— DOUBLE CROWN (@W_crown26218) July 15, 2017

Somebody to Love (Japanese)


Yunho spoke to his fans, telling them,
I MISSED YOU!!!! You all in Osaka, I really MISSED you!!! (He spoke in the Osaka-ben dialect) Everyone have you been well? This is Tohoshinki's Yunho.

Wow… it's been two years… first time in two years that I'm able to stand on this stage, I'm beyond happy, and right now I'm also nervous, but if everyone cheers loudly for me, I guess it'll become really good, but… everyone, are you having fun?

Have you been waiting for me? I'm glad… today's stage really, really is a stage that many different artists have prepared by putting in a lot of spirit, so from now on too, since many wonderful performances are to come, let's enjoy it till then end, ok?

And then Changmin… our full comeback will come very soon right? Everyone please expect it!! Understood?!

Today is a special stage and as I prepared it specially, please enjoy the stage at the end. The next songs have received a lot of love. If you know them, please follow along with me.
When Yunho started to sing Somebody to Love, he ran around the extended stage, just as he did in Seoul. He gave his all to every minute he was on stage!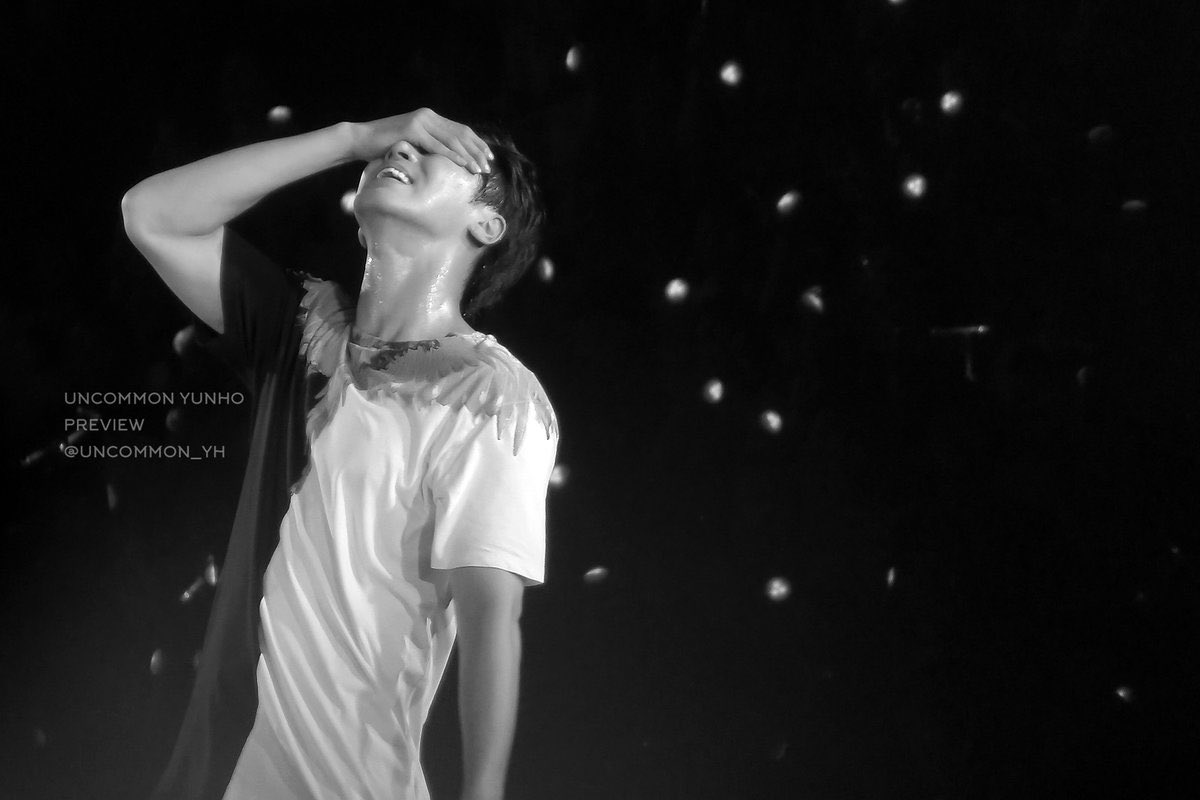 원격조정팔찌 없이도 쿄세라돔을 가득 채운 레드오션!!!🎈🎈
유노윤호 최고!!!!!!👍👍👍#유노윤호 #정윤호 #ゆの #ユノ #동방신기 #TVXQ #東方神起 #ユンホ #Yunho #smt #SMTOWN #SMTOWN大阪 pic.twitter.com/vMyn4aZC6Q

— 정윤호짱팬 (@YunHo_Star) July 15, 2017
Translation: Shim_Ls2v2