KBS 2TV recently an episode of 'Happy Together 3', which was broadcast on the 5th of October, featuring TVXQ, who recently returned as a duo to back to their public celebrity status after serving two years in the military.
Naver, much like a Korean version of Yahoo news page, posted TVXQ's recent appearance on Happy Together Season 3 with the caption, "So that's why they are CoupleShinki." Moments of their close relationship were revealed.
Choikang Changmin said on the show, "I served together with Super Junior Siwon and Donghae in the military, and I talked about two important issues such as how to do well after performing as all three (Siwon, Donghae, and Changmin in the SMPA). I showed my friendship." Yet although he enjoyed his time with Super Junior members, he longed to return to his 'home,' his family: Yunho.

Changmin stated, "I thought that being with hyung is family, and my family is the best. I feel Yunho hyung is gorgeous all the time, every single moment!"

He also mentioned how passionate Yunho is, carrying the nickname of "Passion Chaebol (heir)" amongst their SM Staff. "He is full of fire and passion, Yunho hyung will be the last flame in my whole life; I don't want to handle one more flame (passionate person)."

Changmin continued to talk about his hyung, U-Know Yunho, who he says is always cool, also wants to be the best TVXQ with hyung, his family. Although their personalities are different, but the hope is the same. The 14-year-old debut plus an additional two years together as trainees boasted a bond beyond just business and friendship. Thus the nickname "CoupleShinki" seemed perfect way to describe the relationship between the two.
Also noteworthy mention of Changmin's face, full of pride, while he watches his hyung perform "DROP" on the show.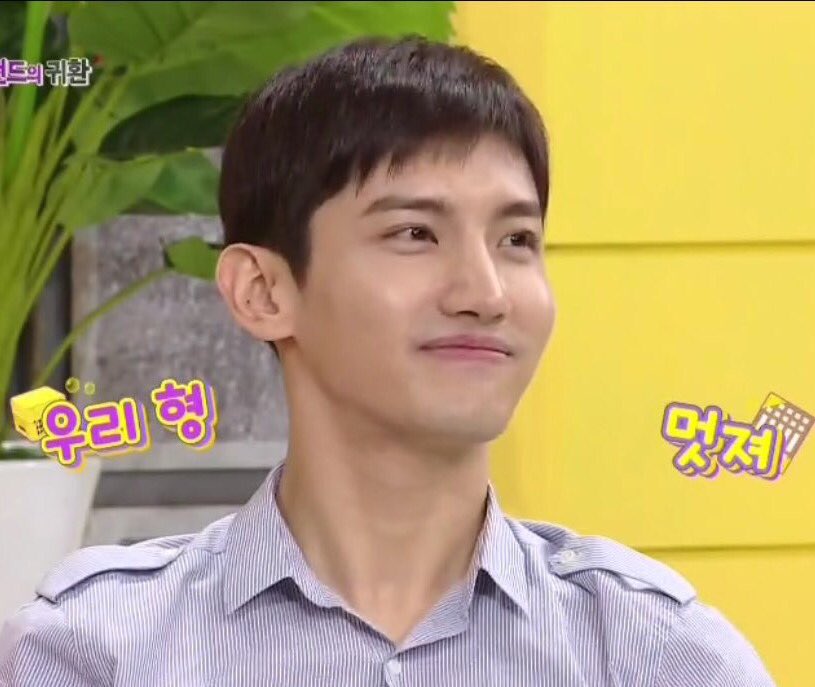 Source: Naver