During the latest episode of JTBC's "Ask Us Anything," Changmin revealed that his drinking partner is Super Junior's Kyuhyun. They both enjoy beer and wine, and when asked by Heechul if Changmin can tolerate the same level of drinking as Kyuhyun, saying that Kyu's tolerance level is high, Changmin confirmed that they both have similar tolerance levels.
He also shared a recent selfie taken with Kyuhyun at a KBBQ restaurant.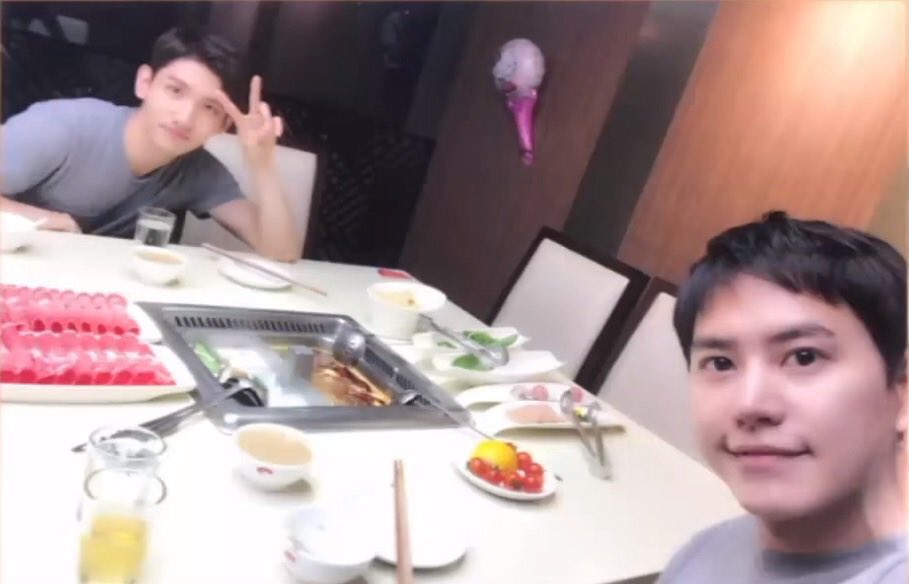 Who can forget the story of drunken Changmin and Kyuhyun pulling their designated driver over to relieve themselves by urinating in public?
Super Junior's Kyuhyun appeared on the January 13 broadcast of MBC's variety show "Radio Star." On the show, he admitted to urinating in public with TVXQ's Changmin.

Kyuhyun was taken aback by a comment submitted to the show by a chauffeur for a driving service. The comment said, "I saw TVXQ's Changmin and Super Junior's Kyuhyun traveling together. They had drunk and had to go to the bathroom desperately. They asked to stop the car and urinated in public. Even though they were drunk, they were very polite young men. By the way, they didn't tip me. I'm a chauffeur."
*
Cr: Soompi